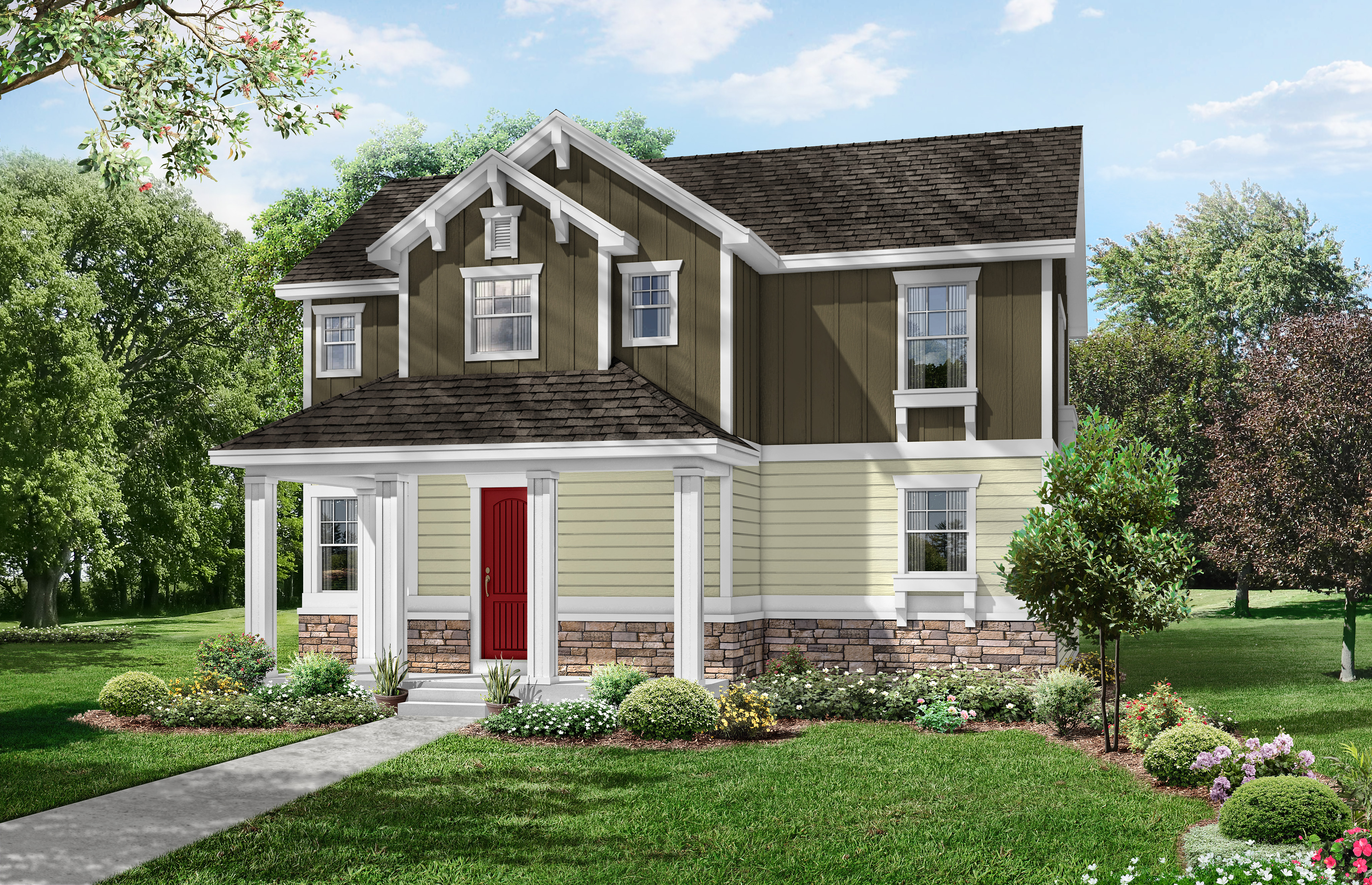 Coming soon in Fort Collins, LC Home is working on building their never-before-seen floor plan, called the Winter Park
The latest 2-story plan designed by
LC Home
will be debuted for the first time in the Spring Creek neighborhood in southeast Fort Collins.
This new layout emphasizes efficient space, while also a contemporary open feeling. Of the
8 homes
that will be built, all will have 3 upstairs bedrooms with an open loft area, and 2 of the plans will include a finished basement with a 4th bedroom, bathroom, and open living area.
The large covered front porch is not obstructed or crowded by a large garage door, as it is situated in an
alley-style configuration
. Each home will back to a private road, which will access the spacious 2-car garage. Apart from the added privacy, this design brings a warm, welcoming feeling to the front of the home.
The Winter Parks are situated on lots ranging from 4,800 - 5,600 SF and are the closest homes in the
neighborhood
to the park, the south facing lots will abut the community park, and give owners an open, green view out their front door. T
he plans will feature some new interior products from LC, such as
HanStone Quartz
countertops, contemporary designed lighting packages, and
Evoke flooring
.
The first 4 homes have now been started, and are in the framing stages. One of the first homes to be ready, located at
1915 Charles Brockman
, has been priced at
$440,000.
Presales are open for reservation, with the first home scheduled to be completed by
April of 2018
. Come in and lock in a
Winter Park
now before they are gone!
For more information on this plan or any of our communities, you can reach out to Alec Martinez via call, email, or text at:
Loveland's business community donned its cowboy finery Friday to celebrate the best of 2017 during the "Denim and Diamonds"-themed Chamber of Commerce dinner.
Taking a break from parties in the Embassy Suites ballrooms, the chamber threw its annual party and awards ceremony in the rustic events center at Ellis Ranch west of Loveland
After outgoing board chairman John Metcalf passed the gavel to new chairman Rollin Goering and wished retiring board members well, president and CEO Mindy McCloughan announced the winners of the chamber's annual awards.
Longtime commercial and residential developer LC Real Estate Group was named Small Business of the Year for its business successes and contributions to community organizations.
In 2017, the company built more than 100 homes through its LC Home division, closed more than 100 residential real estate transactions and achieved record commercial brokerage volume, according to the nominating statement.
The company and its employees also are involved in the Loveland Chamber of Commerce, the Food Bank for Larimer County,
Northern Colorado United for Youth Children's Foundation, Habitat for Humanity, the Loveland Housing Authority, and in 2016 started a Coats and Boots program for children at two elementary schools.
Company partner and commercial brokerage manager Nathan Klein accepted the award for the company, with a large group of employees posing for a group photo on stage.
"We are so proud to live here, do business here, be with you here, and we really embrace our tag line: Mindfully Creating Community," he said. "With every project we do, every home we build, every building that we renovate, we really do it proudly knowing that we live here and do business here. ... We all feel like if we all give back just a little bit, we'll make this a great place to live and do business."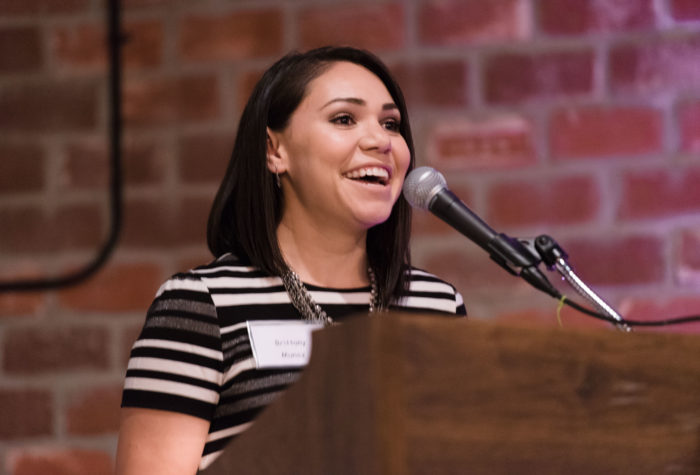 LOVELAND - On Thursday, Sept. 7th, at The Garden Room in Loveland, the Loveland-Berthoud Association of Realtors (LBAR), welcomes a new board into office at its annual Installation and Awards dinner. Awards given that evening were Affiliate of the Year, Realtor of the Year, Rookie of the Year, as well as Introducing the incoming Board of Directors for 2017-2018. The Rookie of the Year award for 2017 was given to Brittany Munoz with LC Real Estate Group.