3rd Annual Coats and Boots Program in Loveland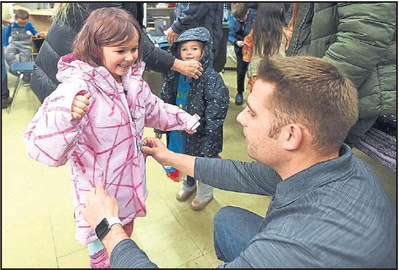 LC Real Estate Group was overjoyed with the 3rd Annual Coats and Boots program this year!
Every year, LC Real Estate Group members raise money and awareness for a program that provides warm winter coats and boots to Loveland Elementary School students across the city. The program is to help out families that may not be able to afford warm clothing for their children, The ultimate goal is to help out those in need and improve the community in which we live – meeting LC Real Estate Group's mission to mindfully create community.
LC Real Estate Group has already provided more than 250 coats and pairs of boots to schools in need. The program partners with JAX Mercantile and Scheel's for merchandise. Schools that are part of the program are chosen because they have a larger portion of low-income families, and teachers at the schools work to coordinate with parents to identify children with the greatest need.
The program has grown in the last couple years and LC Real Estate Group hopes to create a long-lasting impact in the community of Loveland for many years to come!
How can you help?
LC Real Estate Group always tries to improve funds and awareness for the Coats and Boots Program within the Thompson School District. Any help from individuals or Loveland Businesses is greatly appreciated!
You can send donations to Northern Colorado United for Youth C/O LC Real Estate Group. The group invites any businesses that are interested in participating in the program to contact Rico Devlin at rico@lcrealestategroup.com or 970-413-1182 or Nathan Klein at nathan@lcrealestategroup.