Commercial Retail Space for Sale In Northern Colorado
Northern Colorado Retail Market Overview
The commercial real estate market in the Fort Collins-Loveland is extremely strong and vacancy is near historic lows. Fort Collins in particular boasts extremely favorable economic and demographic trends, as population growth is near twice the national average at just over 2%.
Retail development has picked up, but despite this, retail vacancy remains extremely low and close to all-time lows. The influx of new people and businesses has kept up with development. Fort Collins, Loveland, and Northern Colorado remain fantastic areas for investment opportunities and future growth.
Fort Collins in particular is extremely strong economically, as the presence of Colorado State University bolsters surrounding businesses and growth. This is both because of the influx of research and educated graduates that the university offers the area. More than 20 Fortune 500 companies reside in metro Fort Collins and regularly partner with the school for research and development.
In addition, the craft brewing scene in Northern Colorado is booming. The industry accounts for more than $1 billion in Larimer County alone thanks to giants like Anheuser-Busch, New Belgium, and Odell. The city continues to grow at a rate of just under 2% which is approximately twice the national average, though not quite as quickly as 2014-2015.
Commercial & Retail Leasing
With Fort Collins rapidly growing and low vacancies, you might expect leasing costs to be skyrocketing. Rental costs are indeed increasing, but only moderately so. Technology and manufacturing companies are responsible for much of the growth in the Fort Collins Market
Compared to the rest of the nation, Fort Collins' retail availability is soaring, with new inventory rates of roughly 3.5% - one of the highest in the nation. Many new retailers have entered the market with the expansion of the Foothills Mall.
The Emergence of Johnstown
While the entire Front Range has been and remains a great market for retail opportunity, Johnstown is one of the prime locations for growth in the commercial sector. The population of Johnstown has increased dramatically in the past decade. From 2012 to 2017, the city has seen growth of almost 60% from 2012 to 2017.
In addition, construction on the Johnstown Plaza completed in 2018 and the mall has attracted many big name tenants. Johnstown is a microcosm of the greater picture of retail development along the I-25 corridor. With six of the top ten fastest growing cities located on the Front Range, opportunity for commercial development remains extremely favorable. Many cities including Loveland and Windsor are undertaking large commercial development projects to keep up with booming population.
Northern Colorado Retail for Sale
Fort Collins South College Shops (3 Shops Total)
Located near 2325 S College Ave, Fort Collins, CO 80525
Price: $8,800,0000
Price/SF: $249.19
Sq Ft: 35,314
Listing Office: Van Hull Commercial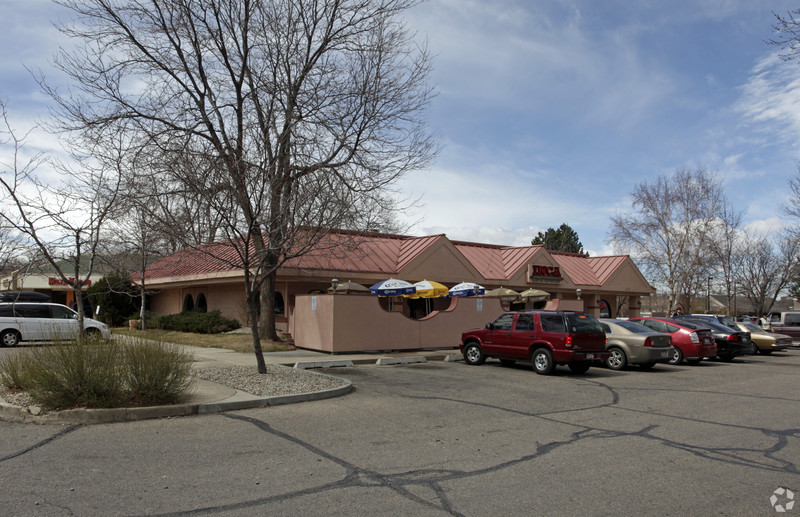 Overview
These three retail properties are located right in the heart of Fort Collins on South College between Drave and Prospect. Colorado State University is located less than one mile away, and South College Ave averages over 45,000 daily commuters.
There are an abundance of nearby high-traffic businesses. Large retailers nearby include King Soopers, Petco, First Bank, OfficeMax, Car Toys, and Whole Foods. Located nearby a large residential area, the average income of residents within a 1-mile radius exceeds $80,000.
All three properties are being sold together and not offered separately.
Loveland Shopping Center
910-950 E Eisenhower Blvd, Loveland, CO 80537
Price: $10,361,524
Price/SF: $111.24
Sq Ft: 93,142
Year Built: 1993
Occupancy: 100%
Cap Rate: 8.65%
Listing Office: CBRE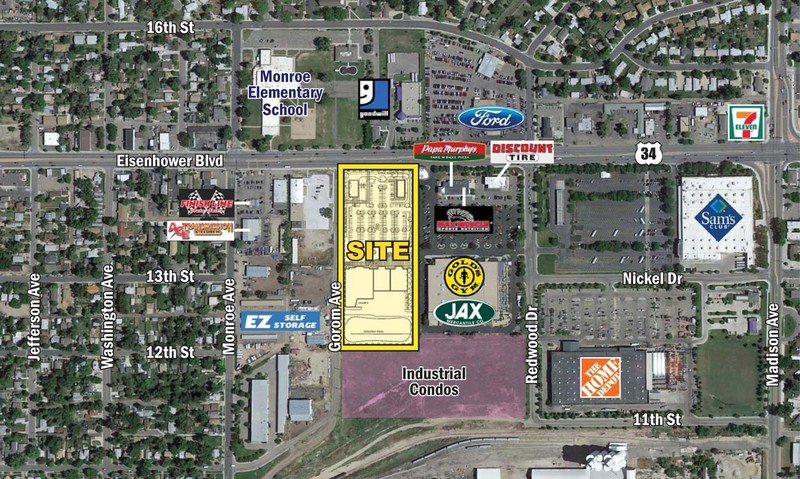 Overview
This shopping center is a multi-tenant shopping center anchored by JAX Outdoor. The center is located directly on Eisenhower Blvd, the main thoroughfare in and highest traffic street in Loveland.
Greeley Shopping Center
3001 S 23rd Ave Greeley, CO 80631
Price: $12,591,000
Price/SF: ($143.25/SF
Sq Ft: 87,897
Occupancy: 100%
Cap Rate: 6.75%
Listing Office: Colliers International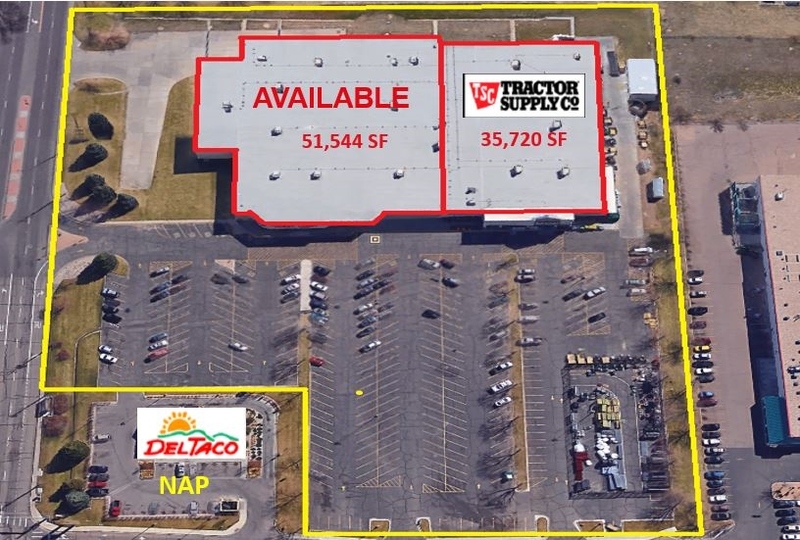 Overview
This neighborhood center has been a staple in Greeley since being built in 1993. The two-tenant investment lease is occupied by 24 Hour Fitness and Tractor Supply on long-term leases. Both tenants have recently signed on to 10-year leases due to successful track records at this location.
For more information regarding the above retail opportunities or LC Real Estate Group retail listings, please contact Nathan Klein (970) 667-7000 x102 or Imran Bhimani (970) 518-7704. Search Retail Space For Lease in Fort Collins, Loveland, Greeley, and more using our search tool (https://lcrealestategroup.com/commercial-real-estate)