Points West Community Bank Announces Loveland Location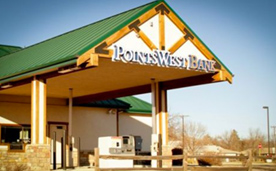 Points West Community Bank has announced that they will be opening up a new branch in Loveland later in 2019. The bank currently has 5 locations in Wellington, Windsor, and Greeley. This will be the first location in Loveland.
The bank's planned new location will be in the Orchards Shopping Center on E. 29th St. In the press release, the Loveland branch manager said they are excited to contribute to the vibrant business community in Loveland.
You can read more about the announcement from the Reporter Herald here.