Real Estate Development in Old Town Fort Collins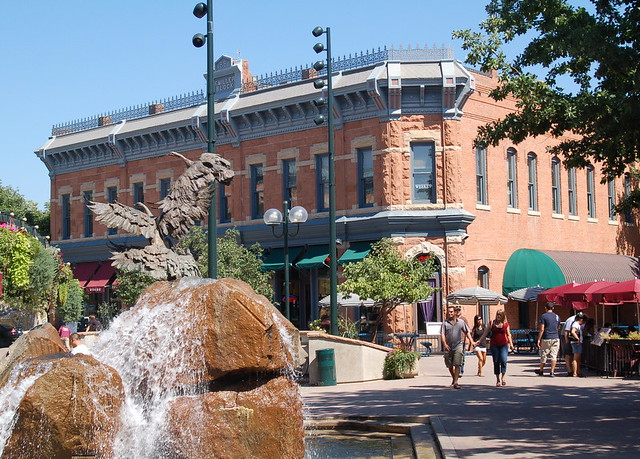 Fort Collins, Colorado is one of the more difficult places in the United States for a new business to find success due to its already dense commercial real estate landscape and vastly diverse business offerings. It is because of this that LC Real Estate Group is proud to announce the new 24 Hour Fitness location at 460 South College Avenue. Although 24 Hour Fitness is not a new brand to those who frequent their treadmills, lifting benches, and variety of exercise classes, it is for this very reason that the new chain opening in Fort Collins stands a chance to survive and even thrive.
24 Hour Fitness was originally founded in 1983 by Mark Mastrov after he bought out a local gym that he was rehabbing at. Since then, the business has exploded under the vision of creating an all-encompassing and welcoming gym experience for people of all ages and knowledge levels. It has been a wild success, to say the least, and the new location in Fort Collins is in a spot that sorely needed an exercise center.
At 460 South College, the latest 24 Hour Fitness center in Fort Collins is located at the south end of the city's historic and charming Old Town district. Because of this excellent location, the new 24 Hour Fitness should benefit from an always busy and buzzing Old Town crowd and long-established resident base in the surrounding neighborhoods. The new 24 Hour Fitness is also located less than a mile north of the Colorado State University campus and should attract scores of young college students who are tired of using the outdated and smaller Colorado State Athletic Center on the west side of campus. The surrounding Old Town district business are always crowded and should provide plenty of business for the new 24 Hour Fitness.
While some may wonder why the 24 Hour Fitness chain of exercise centers has been immensely successful, it is pretty apparent to those who have ever used their facilities. At 24 Hour Fitness, they offer countless amenities to members. Aside from the variety of traditional cardio workout machines (eg. Treadmills, exercise bikes, ellipticals, and stair climbers) and weightlifting stations, 24 Hour Fitness offers members Cycle Classes, Personal Training, Small Group Training, Multi-Functional Olympic Training, TRX Suspension Training, a Turf Zone, Basketball Courts, a Lap Pool, a Sauna, and a Kids' Club. All of these outstanding features will be included at the new Fort Collins 243 Hour Fitness location at 460 South College Avenue.
The other obvious feature that this 24 Hour Fitness at 460 South College Avenue in Fort Collins will bring is its newness. Built in an area of Fort Collins where not much is new, this 24 Hour Fitness exercise center will feature a never before used facility with brand new, state-of-the-art equipment in a sleek, modernly-designed building. This new 24 Hour Fitness location will also feature the best technology and technology access of any gym in Fort Collins.
Because of it's perfect location and tremendous amenities, the new 24 Hour Fitness location on 460 South College Avenue in Fort Collins, Colorado should be able to keep its doors open for a long time amidst an otherwise difficult and heavily-populated business environment.