The Ridge Lands in Dacono Land Sale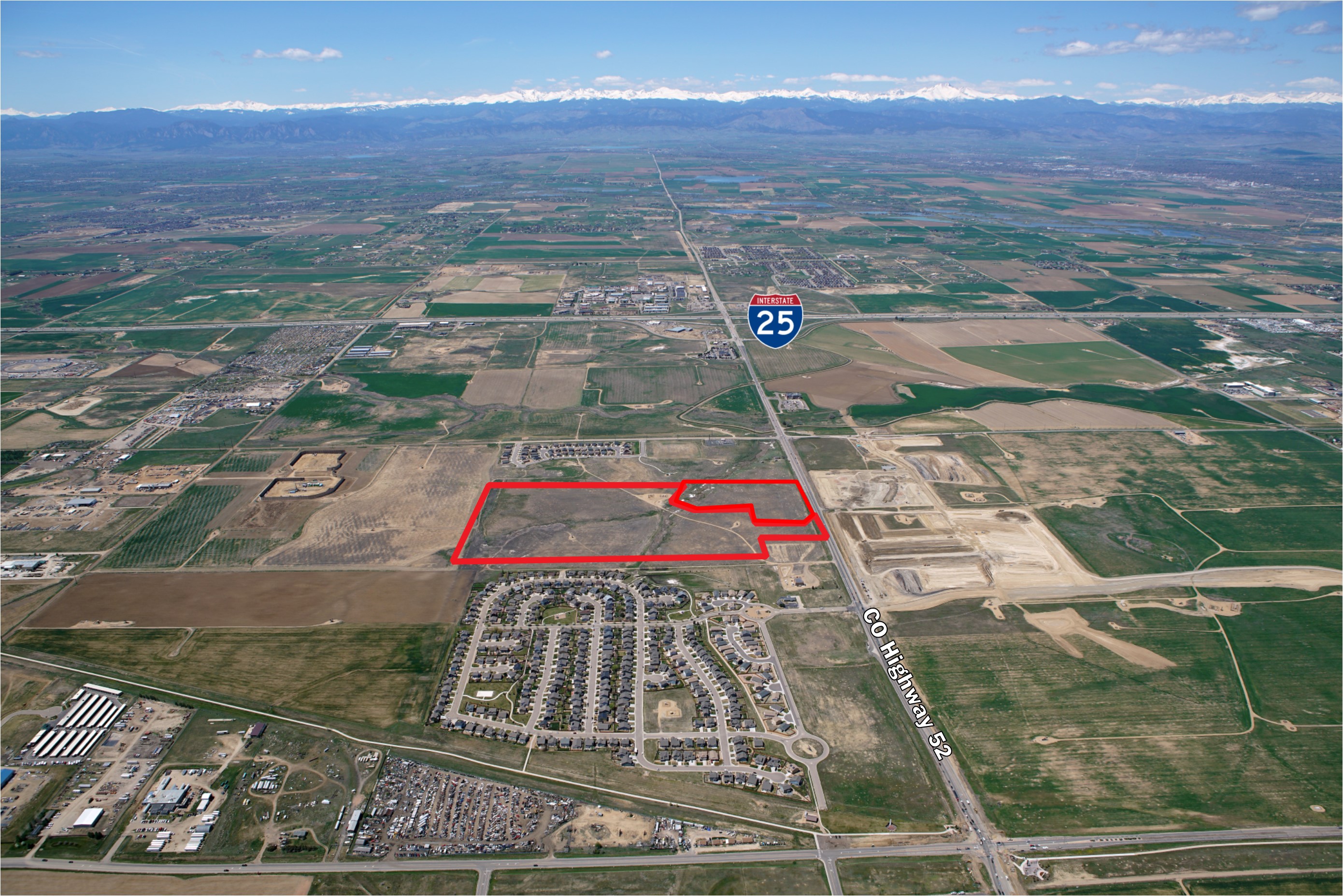 LC Real Estate Group is proud to present the opportunity to purchase land in the Ridge Lands community located in beautiful Dacono, Colorado! The bid deadline is Friday, May 24, 2019.
Dacono is one of the fastest growing towns along the I-25 corridor in Northern Colorado. The community is located conveniently nearby Highway 52 and I-25, meaning that there is exceptional growth potential and extremely high marketability. Dacono covers approximately 8.2 square miles and has recently adopted a new plan to expand the city boundaries to 22 square miles and has grown from just 1,500 to more than 4,000 in the last 8 years.
The Ridge Lands is planned for up to 208 single-family homes, with expected new home prices between $351,000 and $427,00 based on new home sales in nearby communities. The Ridge Lands project encompasses 61.34 acres of open land with many advantages including the following:
Excellent location with convenience located near the I-25 corridor and Highway 52. Ideal and convenient for residents who work anywhere from Denver to Fort Collins.
Large, open, sweeping views of the Rocky Mountains and the Colorado foothills.
Exceptional opportunity to offer homes priced at or under the Erie-Frederick Submarket – which is one of the fastest growing submarkets in Colorado.
Confident sales potential with nearly 200 homes have been sold within 3 miles in the last 12 months.
Inactive Ridge Land Metropolitan District can be used to reimburse much of the cost per residential lot.
In addition to all of the advantages that an investor has with the Ridge Lands project, the planned community offers many amenities and quiet, quality Colorado living. The nearby schools include Thunder Valley public school and Frederick High School both within 10 minutes. For community living and recreation, The Carbon Valley Rec Center is just 2 miles away, as well as community baseball fields, Clem DuFour Park, Centennial Field, Bella Rosa Golf Course and Saddleback Golf Course all nearby.
The community has a shopping center just under three miles away with Safeway grocery store and a King Soopers shopping center just five miles away. There is plenty of shopping and convenience nearby as well with the Orchard Town Center and Denver Premium Outlets just 15 minutes away each.
To learn more about the Ridge Lands in Dacono and opportunities to purchase, please contact LC Real Estate Group at contracts@lcrealestategroup.com or give us a call at your convenience!