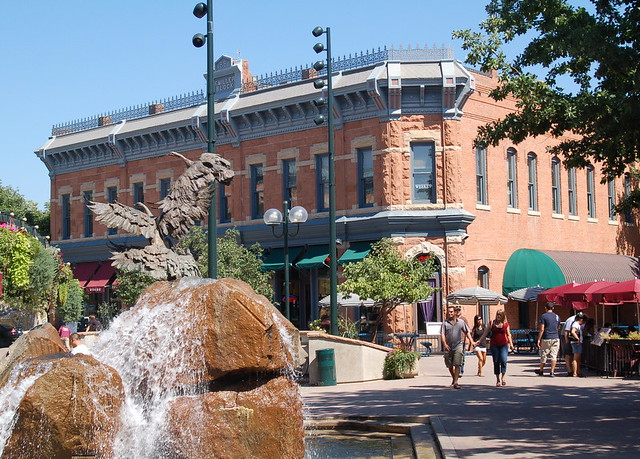 Fort Collins, Colorado is one of the more difficult places in the United States for a new business to find success due to its already dense commercial real estate landscape and vastly diverse business offerings. It is because of this that LC Real Estate Group is proud to announce the new 24 Hour Fitness location at 460 South College Avenue. Although 24 Hour Fitness is not a new brand to those who frequent their treadmills, lifting benches, and variety of exercise classes, it is for this very reason that the new chain opening in Fort Collins stands a chance to survive and even thrive.
24 Hour Fitness was originally founded in 1983 by Mark Mastrov after he bought out a local gym that he was rehabbing at. Since then, the business has exploded under the vision of creating an all-encompassing and welcoming gym experience for people of all ages and knowledge levels. It has been a wild success, to say the least, and the new location in Fort Collins is in a spot that sorely needed an exercise center.
At 460 South College, the latest 24 Hour Fitness center in Fort Collins is located at the south end of the city's historic and charming Old Town district. Because of this excellent location, the new 24 Hour Fitness should benefit from an always busy and buzzing Old Town crowd and long-established resident base in the surrounding neighborhoods. The new 24 Hour Fitness is also located less than a mile north of the Colorado State University campus and should attract scores of young college students who are tired of using the outdated and smaller Colorado State Athletic Center on the west side of campus. The surrounding Old Town district business are always crowded and should provide plenty of business for the new 24 Hour Fitness.
While some may wonder why the 24 Hour Fitness chain of exercise centers has been immensely successful, it is pretty apparent to those who have ever used their facilities. At 24 Hour Fitness, they offer countless amenities to members. Aside from the variety of traditional cardio workout machines (eg. Treadmills, exercise bikes, ellipticals, and stair climbers) and weightlifting stations, 24 Hour Fitness offers members Cycle Classes, Personal Training, Small Group Training, Multi-Functional Olympic Training, TRX Suspension Training, a Turf Zone, Basketball Courts, a Lap Pool, a Sauna, and a Kids' Club. All of these outstanding features will be included at the new Fort Collins 243 Hour Fitness location at 460 South College Avenue.
The other obvious feature that this 24 Hour Fitness at 460 South College Avenue in Fort Collins will bring is its newness. Built in an area of Fort Collins where not much is new, this 24 Hour Fitness exercise center will feature a never before used facility with brand new, state-of-the-art equipment in a sleek, modernly-designed building. This new 24 Hour Fitness location will also feature the best technology and technology access of any gym in Fort Collins.
Because of it's perfect location and tremendous amenities, the new 24 Hour Fitness location on 460 South College Avenue in Fort Collins, Colorado should be able to keep its doors open for a long time amidst an otherwise difficult and heavily-populated business environment.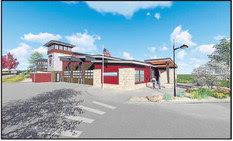 LC Real Estate Group is proud to have assisted the Fire Authority and Chief Miller on the acquisition of the site for a future fire station. Congratulations on the next phase of construction! Nathan Klein can be contacted if you need further information about the deal that he was involved in for the purchase of the site: nathan@lcrealestategroup.com or 970-222-2473
Read more by reading the article as reported by the Loveland Reporter-Herald: http://www.reporterherald.com/news/loveland-local-news/ci_32544799/construction-new-fire-station-west-loveland-will-begin
Northern Colorado has historically (over the past three decades) been one of the most competitive and potentially rewarding places to start a new business. This is because the Northern Colorado region has seen continuous and stable population and economic growth over that span of time, and naturally, commercial business becomes a potentially lucrative pursuit in such an ideal area. At LC Real Estate, we are here to help you find the most ideal place to start your new commercial development to ensure future success, and we have many highly desired properties waiting for the next best business to move in.
Of course, at LC Real Estate, we know that when talking about a new commercial development, one of the most important aspects to get right in order to guarantee future success is location. Here are a few key factors to keep in mind as you think about starting your own new commercial development in Fort Collins, Colorado:
Surrounding Community. The first indicator of new commercial development success lies with the characteristics and future demographics of the surrounding community. At LC Real Estate, we can help you find a perfect location for your particular business idea, as we have carefully analyzed each subdivision, its inhabitants, and what amenities they already have nearby. Some questions that the experts at LC Real Estate have already contemplated for your new commercial development are:
Which locations are zoned properly for each different business endeavor?
Does the location fall in line with the ideal industry clusters your business should be surrounded by (currently, or even in the near future)?
Does the location give you access to an appropriate economic demographic?
Building Quality and Floorplan. There's really no point in looking at a building that is meant for office work when you are hoping to open a hip, new restaurant. At LC Real Estate, we are going to be able to narrow your potential new commercial development sites based on the idea you have for your business. In addition, LC Real Estate will make sure you are receiving the appropriate quality of structure for your investment dollar, as we have countless price-comparison based data for commercial properties throughout the Fort Collins and greater Northern Colorado region.
Surrounding Housing. The experts at LC Real Estate are up-to-date on real estate properties, both commercial and residential, and the truth of the matter is: the success of your business largely depends on the value and consequent success of the surrounding residential areas. If residential properties are floundering, your new commercial development is likely going to struggle as a result.
Potential Workforce and Resources. Having an intimate knowledge of the talent pool and available skills in a particular area can instantly translate to success in your new commercial development. At LC Real Estate, we are able to help you find a location close in proximity to the type of potential employees (and requisite skillset) that you will need in order to operate a new commercial development efficiently.
At LC Real Estate, we are highly qualified to provide you with all of this information regarding a new commercial development and much more. To begin the process of finding the perfect location for your new commercial development, give the experts at LC Real Estate a call today.
Northern Colorado has been one of the most desirable places to live across the entire United States for well over the past decade. Because of this, the region, and more specifically, Fort Collins, has drawn a lot of attention from current investors and potential future investors. At LC Real Estate, we are most interested in helping you determine which properties you should be looking at with your investment dollars, and what trends you should be aware of as we move into the 2019 calendar year.
Over the past year, the experts at LC Real Estate witnessed some important trends that may affect the way you invest your money into the Fort Collins real estate market. Because of consistent job growth and regional appreciation, LC Real Estate has noticed that the Fort Collins real estate market has continually increased in average sales prices by about 5% over the course of several years. At LC Real Estate, we don't anticipate this increase in sales prices to Fort Collins homes to change much (if at all) in 2019. So for a Fort Collins home listed at the regional average price (at the closing of 2018) of $388,200, LC Real Estate experts expect the same home to be listed for approximately $410,492 when 2019 comes to a close.
Related to the consistent growth of the Northern Colorado region, here are some important trends to keep an eye on in 2019 with regard to your investment dollars:
The Northern Colorado housing market may experience a mild recession. At LC Real Estate, one of the factors that we monitor in creating models for future real estate ventures is the stock market. Simply put, when the market is trending downwards, real estate value tends to depreciate, and as we saw at the close of 2018, the stock market had some historically downward tendencies. Luckily, the market has started to rebound nicely in the first quarter of 2019. Regarding your investment opportunities, this is great news. LC Real Estate has seen the Fort Collins housing market temporarily plateau late in 2018 and early into 2019. This presents a window of investment opportunity for Fort Collins real estate that doesn't occur very often. As the stock market continues to rebound and return to its regular growth curve, Fort Collins real estate will then continue to appreciate in value moving into the future.
Overall home prices in the Northern Colorado region will continue to get more and more expensive. This trend has been music to the ears of many real estate investors for quite some time in the Fort Collins area. Because home prices continue to rise at a rate which surpasses that of wage compensation for the area, it has become much more difficult for non-investors to purchase a home in Fort Collins. This has become an investor's dream because it is the perfect market to attain highly-desired rental properties, allowing investor's to safely increase their overall cash flow and monthly net gain. At LC Real Estate, we can help you navigate a highly competitive investor's market to find the best properties for future gain on your dollar.
So as we head into 2019, the experts at LC Real Estate believe it remains an incredibly opportunistic and beneficial time for real estate investors to purchase a home in Fort Collins, Colorado. To learn more about what to look out for in 2019 with your investment dollars in the Fort Collins area, please give LC Real Estate a call and let us help you.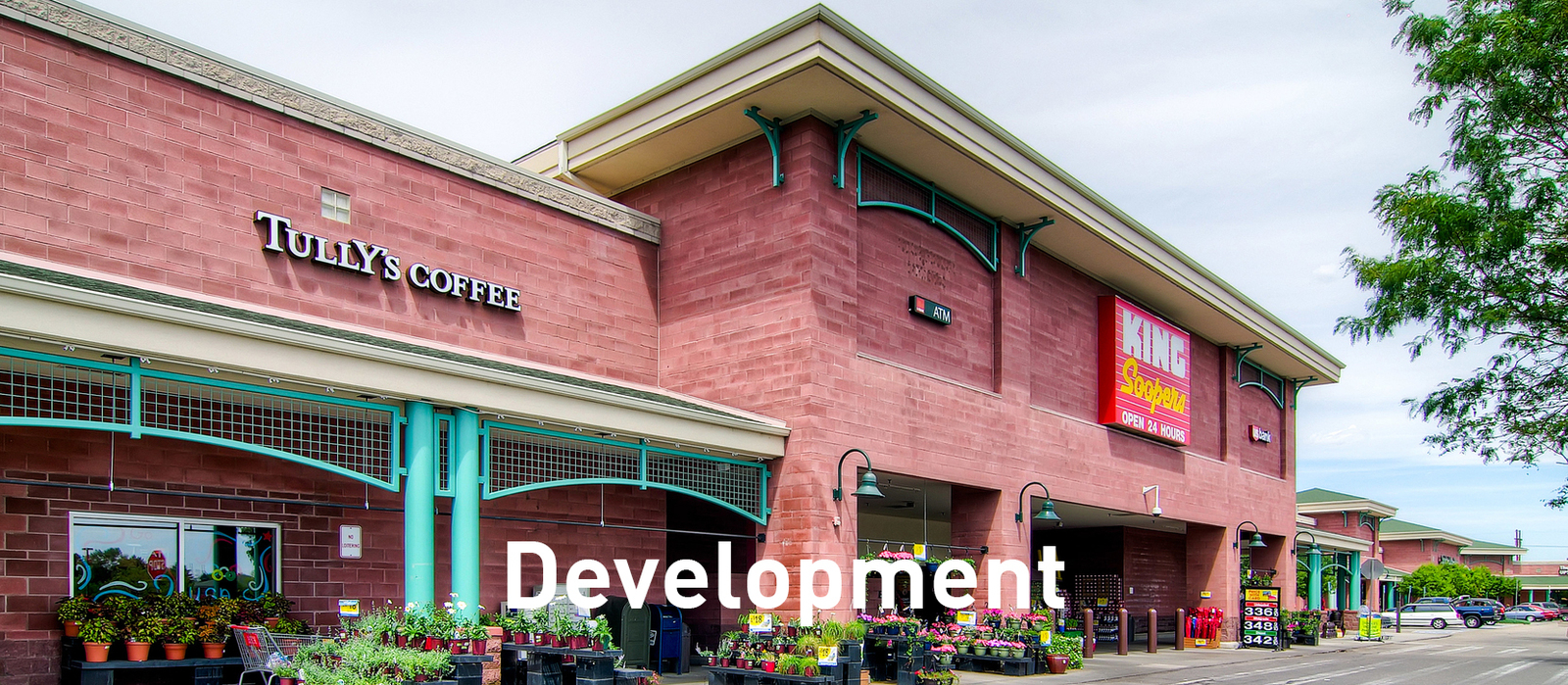 At LC Real Estate Group, one of our specialties is commercial land development for the prospective entrepreneur or larger corporate representative. Our vision at LC Real Estate Group has always been to improve the quality of the built environment across the Front Range, and although we are primarily established in Loveland, LC Real Estate Group also develops and maintains properties in Fort Collins, Greeley, Windsor, Laporte, and Berthoud. Some of the different real estate options that LC Real Estate Group has available for commercial land development include: industrial, land, land for lease, multi-family, office, residential, residential land, retail, self-storage, and subdivisions.
But regardless of what type of real estate opportunity you are looking to invest in, the people at LC Real Estate Group realize that commercial real estate development is all about taking ideas on paper and turning them into actual properties that generate income. Such commercial real estate development is an intricate process that involves many different professionals, including architects, landscape architects, civil engineers, site planners, attorneys, environmental consultants, surveyors, title companies, lenders, general contractors, and subcontractors (amongst others), and LC Real Estate Group is here to assist you during every phase of this time-consuming commercial land development process.
In general, the commercial real estate development process can broadly be broken down into three stages, all of which LC Real Estate Group is here to assist you with:
Site Selection and Deal Making
The initial phase of commercial real estate development involves a great amount of research and analysis to determine is a proposed development is truly viable. A successful retail site must meet market demand, satisfy tenant requirements, satisfy lending conditions and regulatory requirements, and must accommodate the consumer.
At LC Real Estate Group, we use multiple sources of information and consult with commercial real estate developers to examine all available properties within a designated trade area that meet basic site requirements. Some of the most important factors that LC Real Estate Group looks at when determining the right commercial site for your needs include property size, visibility, traffic flow, demographics, zoning restrictions, surrounding infrastructure, potential access points, competitors (and their performance), and nearby tenants (along with their sales data).
Development and Entitlement
Once your site has been selected and your site plans have been created, it's time to get down to the development details. This next phase focuses on critical sign-offs and approvals required for the newly proposed commercial real estate development(s) to come to life through municipality approval.
Getting a commercial development started often begins with bringing in a wide variety of consultants (e.g. architects, civil engineers, etc.) to make sure the best development plans and processes are being put into place to meet budgetary needs. The professionals at LC Real Estate Group can handle all of these conversations and commercial development needs.
In addition to the development side of the commercial development process, the appropriate municipal and government entities need to sign off on important review documents (e.g. zoning reviews, site plan reviews, design reviews, etc.) before a project can commence. Again, the professionals at LC Real Estate Group can assist you with all of the legal documentation that you will need to attain for your commercial land development project.
Construction and Tenant Turnover
Now that your development plans have been submitted and approved, your permits issued, and you've closed on the property, it's time to start building and bringing your commercial development project to life. LC Real Estate Group can assist you by working with general contractors and subcontractors to make sure your commercial development project is completed in an agreed upon timeframe. The contractors and subcontractors will handle the construction jobs of soil movement, foundation laying, and finally building your finished structure (which includes landscaping, electrical, roofing, and plumbing).
Once the project meets all of the final inspections, codes, and ordinances, the appropriate municipal agency will issue a Certificate of Occupancy for the property, and then tenant move-in can occur. During tenant move-in, you are able to access your completed commercial development infrastructure and can begin on the business side of your new building.
To inquire further about how the people at LC Real Estate Group can help you, please contact us at (970) 667-7000 or visit our website at https://lcrealestategroup.com/.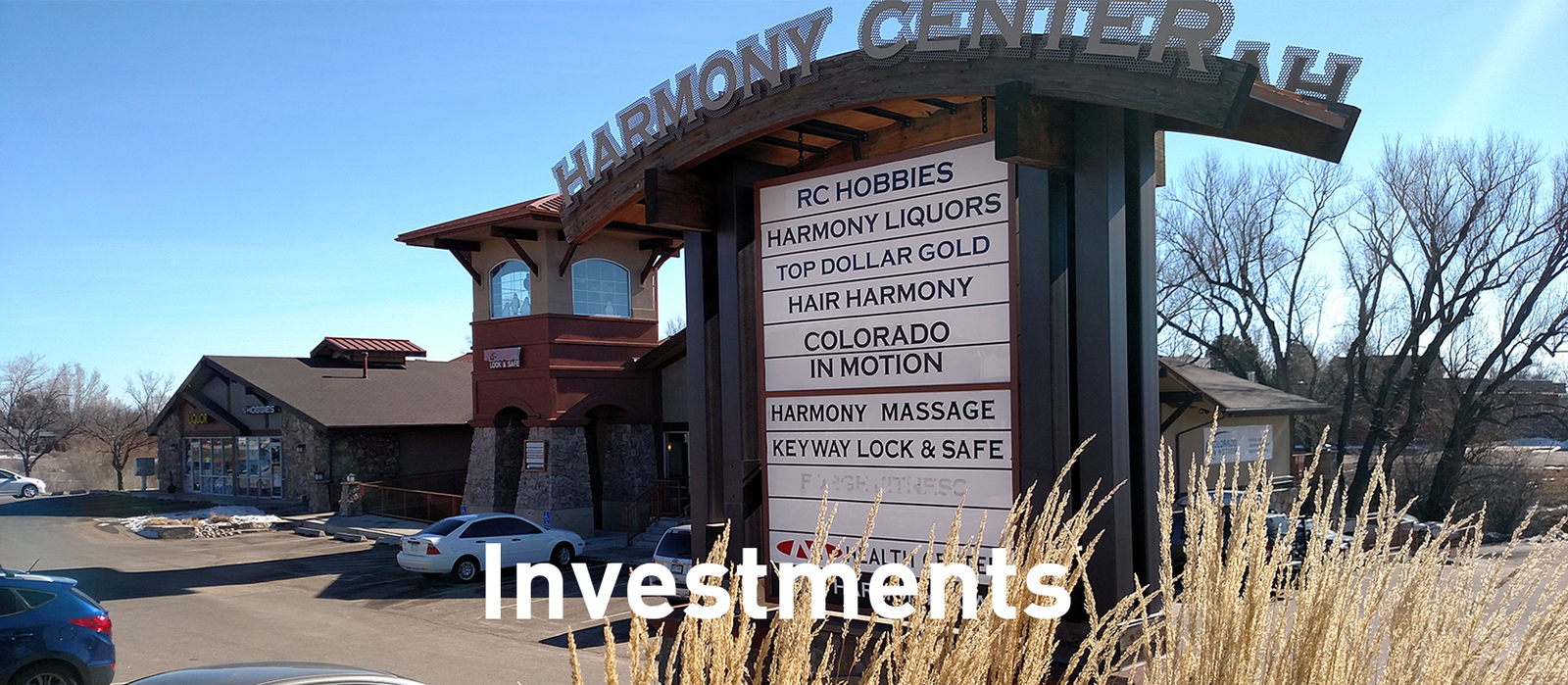 Northern Colorado is one of the fastest growing and fastest developing areas in the entire country. New housing developments are going up around Fort Collins, Loveland, and Windsor regularly, and new businesses are developing and calling Northern Colorado their home.
For these reasons, investing in Commercial Land and Commercial Real Estate in Northern Colorado can be an extremely smart decision for increasing income potential and wealth. Investing in a commercial property can mean either a plot of land that is zoned (or could be zoned) for development of commercial buildings, or purchasing existing commercial buildings. Commercial properties might include retail buildings, office buildings, industrial buildings, or multi-purpose warehouses. Each building type has different challenges.
LC Real Estate Group is the premiere expert when it comes to commercial land investments in Northern Colorado. We have managed the acquisition and development of nearly $1 billion worth of commercial properties in Northern Colorado, including more than 80 years of combined experience on our commercial investment principals.
Diversifying a commercial portfolio is valuable, as well as smart. LC Real Estate Group has helped with a number of different commercial properties including:
Grocery Anchored Land
High Vacancy Retail Strip Centers
Old Town Redevelopment
Single Tenant Buildings or Big Box Retail
Commercial Condos and Industrial
High Vacancy Offices
Student Housing
Office Conversions
Commercial investments are a great way to build professional relationships with the business community in Northern Colorado. Owning commercial properties gives you the ability to negotiate and mingle with small-business owners. This puts commercial property owners in a great position to be influential leaders in the communities that they live and work in. At LC Real Estate Group, we take every opportunity we can to invest ourselves in the Northern Colorado community and make it a better place, and we encourage our business partners to do the same!
There are, of course, plenty of risks involved with investing in commercial land and investing in commercial properties in Fort Collins or Loveland – as with any investment. Having a professional at your side can make this process much easier to navigate, and ensure that you understand all of the risks involved in each particular property that you might invest in.
LC Real Estate Group specializes in exactly commercial investment land and commercial property sales. Contact us to learn more at (970) 667-7000 or visit our website at lcrealestategroup.com.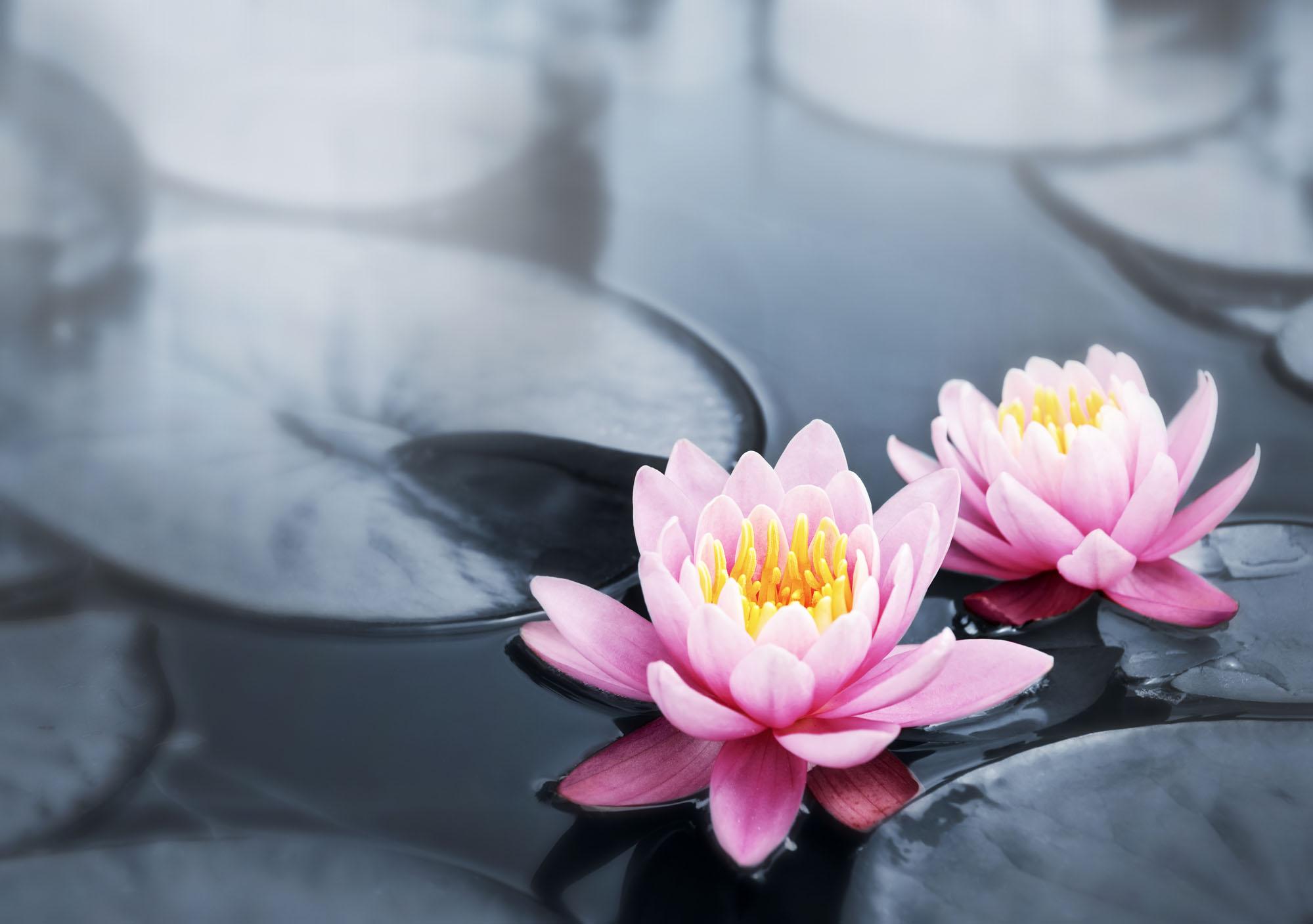 We all know what it feels like to be stressed. It can make you anxious, less focused, and unable to sleep. For any business, it's obvious why it could be bad for productivity to have employees that are stressed because of work or personal issues. To add onto this, there are a number of real physical issues that can result from stress such as high blood pressure or chronic pain.
LC Home and LC Real Estate group are going through the Mindful-Based Stress Reduction (MBSR) program in order to promote happier, healthier living for our employees! At its core, MBSR brings together mindfulness to promote healing or prevention of stress and overall wellbeing. This is done through mindful and intentional yoga, meditation, and greater awareness of one's unity of mind and body.
More than 50% of adults report having high stress daily, and work-related issues can contribute a large portion of this stress. At LC Home and LC Real Estate Group, our mantra is to strive to make Northern Colorado a better place to work, live, and play – and we choose to invest in our employees as much as we invest back into the community itself. This is why we are going through the MBSR program as a company, in order to promote the wellbeing and mindfulness of our company as a whole!
To learn more about MBSR and the benefits of the program, please visit the website for Mindful Living Programs.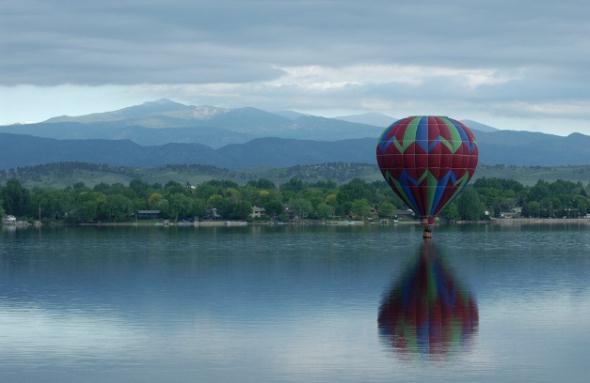 Searching for a commercial office doesn't have to be a stressful process. Many businesses have different needs in terms of space and accommodations, but this shouldn't slow you down or stress you out. Here are 5 things that you should keep in mind when choosing the right commercial office for your business:
Use Tenant Representation
Trying to find an office space without a tenant broker is kind of like trying to buy a house without a real estate agent. The advice and expertise that a broker can bring to the table is invaluable, and brokers may even have connections that you wouldn't otherwise have access to. Best of all, their services are paid for by the landlords! LC Real Estate Group can help with Tenant Representation if needed.
Thinking Outside the Walls
When looking at a commercial space, the most important determining factors may not even be in the building itself. Location can play a huge role in the success of a business, and considering the other tenants in the same building or nearby buildings can improve your foot traffic or visibility. Let a tenant broker help you navigate these many issues.
Know "Wants" from "Needs"
Making a list can seem like a tedious task, but in the case of commercial leasing, it can't be overstated. Knowing what would be nice to have, and what is essential for your business to operate can be the most important factors to consider when choosing a space. Things like technology coverage (wifi, cabling, phones), adequate meeting spaces, and parking can and should influence your decision.
Plan Ahead
Finding the right commercial space can take a long time. It shouldn't be underestimated how long this process can take, and you should start searching up to a year before you actually need the space. The earlier you start, the smarter you can be about available leases to meet the needs of your company.
Always Have a Plan B
Just like any personal residential lease, flexibility when leasing a commercial office space can be paramount to keeping cost and expectations in line. Business conditions can change in a hurry, and you might suddenly find yourself needing more or less space, accommodations, or something else. Having an out or the ability to sublease could save your business a lot of money.

Loveland Habitat for Humanity is a non-profit that works with people in need to provide affordable housing and make it a reality for low-income family. Habitat for Humanity has done wonderful work across Northern Colorado for many low-income families by providing homes at no profit and no interest.
On Saturday December 15, Habitat for Humanity is dedicating a Faith Home build in Loveland that LC Real Estate Group had the honor in helping build!
As always, LC Real Estate Group is proud and honored to be a part of projects across Northern Colorado that help make the community a better place to live, work, and play. If you'd like to learn more about LC Home and our community projects, please contact us.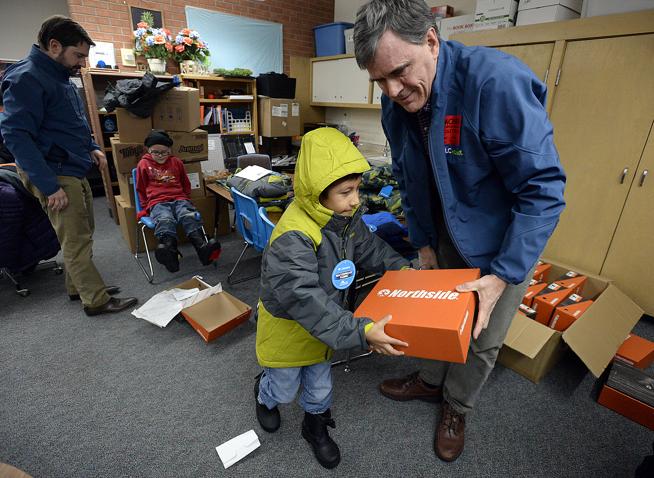 LC Real Estate Group raised money – and continues to raise money – for a program that provides warm winter coats and boots for Loveland elementary school students at multiple schools.
We all know that Colorado can have extremely cold winters, but what we may not know is that many children don't have the coats and boots that are appropriate for the weather. Recently, LC Real Estate Group was featured in the Loveland Reporter Herald for a community effort that helps raise money to provide these trappings for children at low-income schools that don't have them. The goal is to provide warmth and happiness to children whose families are in need.
LC Real Estate Group's own Nathan Klein saw the impact that the program has in Fort Collins, and decided to bring the same program to Loveland schools. In Fort Collins, the program provides for more than 1,000 students across more than 20 schools in Poudre School District. Being such a great success in Fort Collins, Klein expanded the program to the Thompson School District to cover Winona, Truscot, Monroe, and Edmonson schools.
The goal is to expand the program within the next five years to cover all of the elementary schools in the Thompson School District – and help as many children and families as possible.
LC Real Estate Group and Klein expanded the program to Loveland three years ago, contributing $3,000 and buying 50 sets of coats and boats from Jax Mercantile at a large discount. Last year, LC Real Estate Group again contributed $3,000 with a matching contribution from Loveland business partners to add a second school to the program. This year, the program has tripled since its inception to 150 coats and pairs of boots. LC Real Estate again contributed $3,000, with another $3,000 being raised by the STIR Loveland through the Chamber of Commerce, and with the final $3,000 still to be raised.
LC Real Estate Group is proud to be a community partner in Northern Colorado and the Coats and Boots program is only one of the ways in which we try to contribute to the community to make it a better place to work, play and live
How can you help?
If you would like to help, LC Real Estate group continues to raise money to fund the program within the Thompson School District. Whether you are an individual or a Loveland Business Partner, any amount can help bring us towards the goal of continuing to provide coats and boots for children and families.
You can send donations to Northern Colorado United for Youth C/O LC Real Estate Group, 1712 Topaz Drive, Loveland, CO 80537 or donate online at http://loveland.org/CoatsAndBoots/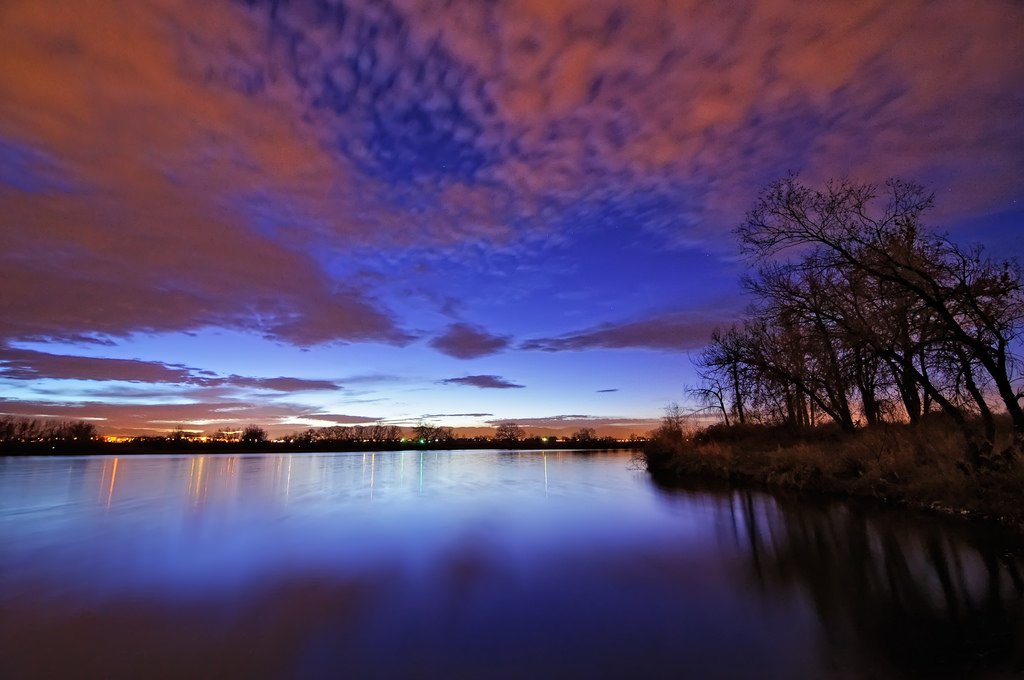 The Poudre school system is about to get a little bit bigger.
Poudre School District (PSD) has plans to open a new high school, middle school and elementary school east of I-25 on Prospect Road. Currently, the land is owned by the District and PSD is planning to have the schools built and ready by as early as fall of 2021. In addition to the schools, the district is will build a new athletic complex as well, with a multi-purpose field that can seat more than 4,000.
Obviously, this is great news for the real estate picture for the area, as schools and parks are a great way to attract developers to nearby land. When schools get planned, so do nearby housing developments. This paves the way for more growth and opportunity in real estate, and for home-seekers to move from inner city Fort Collins, Wellington, or Windsor to a more convenient location and for commercial investors to take interest in the surrounding real estate.
The other good news is that by the team these schools go in, the housing market could be lower than what we see today, making the possibility of moving into the nearby area much more realistic for first-time homeowners.
Planned projects include a new elementary school, two new combined middle and high schools, as well as the mentioned athletic complex and other district improvements. The district isn't sure what the total cost of the project will be, but the timeline of the project has given them time to review and improve upon initial designs. The area will be just south of the Fox Grove development by LC Home.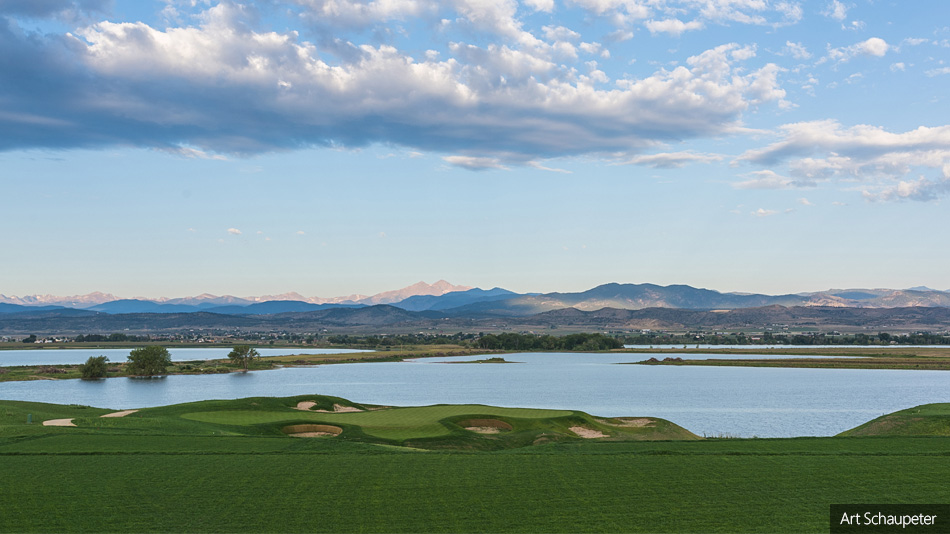 Lots of excitement has been surrounding the development of Northern Colorado's newest golf course. The new Berthoud TPC course is definitely in a league of it's own. It would only be fitting that the member price tag matches!
It's Summer 2018, and TPC Colorado members will soon have access to a 5,500 square feet clubhouse featuring a golf shop and cafe. In about a year (2019), TPC Colorado members will enjoy a 40,000+ square foot Clubhouse that will serve as a focal point for dining, hospitality and relaxation. Included in the clubhouse will be TPC Colorado's full-service Golf Shop featuring an assortment of golf apparel and equipment.
In addition to TPC Network championship golf, the development will include a residential neighborhood with new homes ranging anywhere from custom estates to a mix of townhomes and condos. Serving as an epicenter of the community, the TPC Colorado clubhouse will include a pro shop, grill, bar and dining room, expansive meeting and banquet spaces and a separate pool and exercise facility. The mixed-use master plan is also zoned for a 30-acre commercial component, allowing small businesses to provide products and services in what has been dubbed "Heron Lakes Golf Community."
Just North of this new development, Northern Colorado is also home of the well-established, scenic, world renowned Mariana Butte Golf Course Community in Loveland, offering the same gorgeous views in a well situated area nestled in the foothills right off the river. Wildlife galore, and is also open to the public. The final addition of homes to be added to Mariana Butte, are currently under construction with some lots backing to fairways and open space. You can choose from estate lots, giving the buyer full customization options. The ridge lots will feature several builders and floorplan options as well. Eric Holsapple, Owner/Partner at LC Real Estate Group and LC Home, who is also a TPC member, built his home in Mariana Butte and currently resides there today. "We were the first ones in on the golf course. We built our home in 1995 and still love it here. The neighbors are great! We have Big Thompson River and the new bike trail that the city has tied in here. I can't say enough about it".
Memberships are going to be a lot different per golf course. The new TPC Course in Berthoud is currently accepting a limited amount of non-resident memberships starting at $25,000 for up-front fees and $400 a month until the club house is built, in which time the monthly dues will increase to $500 a month. Since Mariana Butte is a public course it offers memberships at $800-$900 a year, or a hole pass for $35, it brings a lot of its residents, locals and even international guests to this amazing mountain backed course. Be sure to stop by both courses to check out the progress of what's to come! LC Home is currently constructing several homes in Mariana Butte that will have options like walk-out basements, granite or quartz countertops, and all Kitchen Aid Brand appliances. Some lot will have views of the foothills, and others a view of the meticulously manicured golf course. The LC Home Model is now open from Friday through Tuesday, from 10:00 AM to 6:00PM. Stop by 4805 Mariana Hills Circle to check it out, and don't forget to come for the Parade of Homes 2018. For more information or visit our website at www.ridgeatmariana.com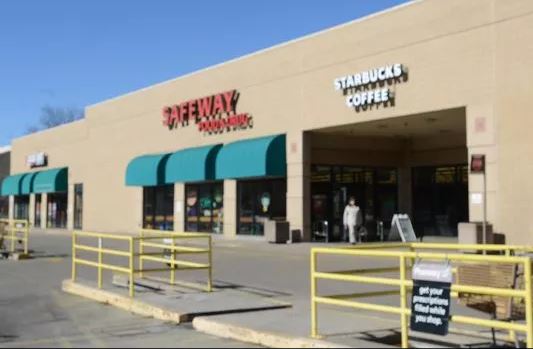 The downtown Safeway building will have a new tenant by Jan. 1 after sitting vacant for more than a year,
24 Hour Fitness plans to install a swimming pool and basketball court as part of about $8 million in renovations and improvements on the site, 460A S. College Ave.
"They've been trying to find a space in downtown for years and this one works," said Eric Holsapple, a principal with LC Real Estate. "I think they will get a lot of demand for it."
LC Real Estate purchased the building that also houses Mulberry Max liquor store, in 2015 for $8.8 million. Safeway, which had been part of the site since 1988, closed in February 2017.
The prime downtown site generated interest from other health clubs and redevelopers.
Holsapple said his first priority for the site was "to put food in there," he said. But "with Lucky's Market going in across the way (in the former Sports Authority site), people didn't feel like there was a demand for two" grocers. And Safeway, which continued to pay rent on the space, "didn't really want another grocer in there," Holsapple said.
LC Real Estate is investing about $5 million into the building for a new roof and HVAC system, and 24 Hour Fitness is putting in another $3 million to turn the grocery space into a health club. The building, built in 1988, "is still in good shape," with about 250 parking spaces in its below-ground and surface parking lot, Holsapple said. The property still has some redevelopment opportunities that could involve 24 Hour Fitness, but the timing isn't right, he said. "We are about 10 years into the (economic) expansion cycle. By the time the project got approved and built, "we weren't confident enough (in the cycle) to do a major construction project now," Holsapple said.
LC Real Estate put about $500,000 into the parking structure when it bought the property, Holsapple said.
24 Hour Fitness representatives declined to comment for this story. It has another Fort Collins club at 2208 E. Harmony Road.
The fitness chain signed a 15-year lease with LC Real Estate.

FORT COLLINS — Developers are hesitant to take on large residential projects in Northern Colorado despite there being an increasing demand for them, citing deterrents of higher construction costs and water-tap fees, and the lengthening of the entitlement process.
Realtors and developers on Tuesday at BizWest's CEO Roundtable on Real Estate said that the short supply of homes coupled with the growing population is driving up home costs in Northern Colorado, impacting companies trying to recruit workers and putting a damper on economic development for the area.

"A homeowner is in good shape, because equity is at an all-time high," said Brandon Wells, president of real estate brokerage The Group Inc. "Current conditions — being undersupplied with costs that are too high — is driving home value appreciation," he said. "We are approaching double-digit appreciation."
Wells and Nathan Klein, a partner with LC Real Estate Group, said homebuyers entering the Northern Colorado market from the Bay Area are bringing "a lot of cash" and the prices here don't bother them. But people coming from the Midwest are concerned about prices here. In the meantime, the high prices are creating a generation of renters.
"We've no product to fill that gap," Wells said. "The entitlement process is now up to three years before a developer can bring a project to market."
Kris Pickett, manager of consulting firm Olsson Associates, said it is difficult to find lots on which to build; plus, there isn't a new wave of developers to take on the challenges.
"There's no money to be made as a developer," Klein said. "Every input is costing more — water, asphalt, wood … and water is a significant undertone here … there needs to be more efficient water-distribution systems."
Kevin Brinkman, chief executive of real estate development firm Brinkman, is concerned over President Trump imposing tariffs on imported steel and aluminum.
"It's amazing how much steel is used in constructing a building," Brinkman pointed out.
Stu MacMillan, owner of MacMillan Development, said right now is a difficult time to develop, because of water driving up costs. He also said in Fort Collins, there is an abundance of requests to develop student housing.
Connie Dohn, co-owner of Dohn Construction Inc., said a shortage of skilled construction labor force adds to the length of time it takes to complete a project, increasing costs.
"There aren't a lot of young people entering the building trades, and we have to pay more than what they (inexperienced) are worth," she said.
Dohn believes there are opportunities in the condominium market, but because of the state's construction-defects laws, it is difficult for a developer to get insurance to cover a project.
"There is a greater risk is this lower end of the market," she said.
The CEOs in the room agreed that a reform of construction-defects laws passed last year to help spur condominium development fell short of its goal.
Wells is fearful that proposed slow-growth initiatives will exacerbate the problems of high housing prices. "We need to solve the condo market problem, he said.
Commercial insights
The hottest sector for commercial construction has been in industrial and warehouse buildings.
Steve Kawulok, managing director of SVN/Denver Commercial LLC, said industrial lots are selling in the region, being termed as "spillover from Denver," as land costs increase in and around that city.
Kittie Hook, a broker with Newmark Knight Frank in Denver, predicted development sprawl from Denver "has already begun to move north" and will continue.
Kawulok observed that a lot of commercial property is being snapped up more and more by outside capital.
"One out of four buyers are bringing in fresh money, and one-third of the dollars being spent is by outside buyers, adding a new dimension," Kawulok said.
Klein said larger investment groups, such as real estate investment trusts, are more apt to invest and build here, because they don't require the same return on investment as a local developer.
Lease rates
Josh Guernsey, a principal at Waypoint Real Estate, said the office market is tight, but lease rates haven't been going up that much. He also said companies are downsizing space to keep rates lower.
Guernsey believes technology is allowing companies to work with less space.
"Now, a person's office can be in their iPad."
Guernsey said companies in the past may have leased space to provide 225 square feet of space per worker, but when they rework their lease, they drop that to 175 square feet per worker. "It's a substantial cost-savings," he said.
Mark Bradley, owner of Realtec Commercial Real Estate Services in Greeley, said as companies recovered from the recession, "they squeezed space and created open office concepts to save money."
New construction of office space in Northern Colorado is almost nonexistent, Klein said, because construction costs are up and lease rates are not keeping pace.
"Current lease rates don't warrant new construction," he said.
Steve Schroyer, director of real estate for Blue Ocean Enterprises Inc., said buying dilapidated buildings and repurposing them is becoming harder to do.
"It's a tough environment. With increasing construction costs, it's hard to complete a project and hold down rents."
Loveland's business community donned its cowboy finery Friday to celebrate the best of 2017 during the "Denim and Diamonds"-themed Chamber of Commerce dinner.
Taking a break from parties in the Embassy Suites ballrooms, the chamber threw its annual party and awards ceremony in the rustic events center at Ellis Ranch west of Loveland
After outgoing board chairman John Metcalf passed the gavel to new chairman Rollin Goering and wished retiring board members well, president and CEO Mindy McCloughan announced the winners of the chamber's annual awards.
Longtime commercial and residential developer LC Real Estate Group was named Small Business of the Year for its business successes and contributions to community organizations.
In 2017, the company built more than 100 homes through its LC Home division, closed more than 100 residential real estate transactions and achieved record commercial brokerage volume, according to the nominating statement.
The company and its employees also are involved in the Loveland Chamber of Commerce, the Food Bank for Larimer County,
Northern Colorado United for Youth Children's Foundation, Habitat for Humanity, the Loveland Housing Authority, and in 2016 started a Coats and Boots program for children at two elementary schools.
Company partner and commercial brokerage manager Nathan Klein accepted the award for the company, with a large group of employees posing for a group photo on stage.
"We are so proud to live here, do business here, be with you here, and we really embrace our tag line: Mindfully Creating Community," he said. "With every project we do, every home we build, every building that we renovate, we really do it proudly knowing that we live here and do business here. ... We all feel like if we all give back just a little bit, we'll make this a great place to live and do business."