Copper Ridge is the second new home development currently underway in northwest Loveland. Copper Ridge is located west of US Highway 287/North Garfield Avenue and north of West 57th Street behind Super Walmart. Copper Ridge is accessed through the Wintergreen subdivision, which was completed by Saint Aubyn and DR Horton completed in 2017 and 2018 respectively. The land features foothills views to the west and abuts the Burlington Northern Railroad and has an easement for the Louden ditch that runs through the property.
Copper Ridge was purchase by Journey Homes, which plans to provide affordable new single-family homes below $400,000 in the Loveland market. The fifty-five acre property consists of 152 single-family lots and sold June 1st of 2018 for $1,800,000. This equates to a purchase price of $32,555 per acre and $11,842 per lot. The property sold without raw water dedicated and was located within the City of Loveland water district.
This information was provided by Wayne Lewis, Partner & Broker Associate with the Land Group at LC Real Estate. Wayne has more than 10 years of experience in land and investment real estate and can be reached at 303.588.8808 or by email. Any information provided herein should be not be relied upon and should be independently verified.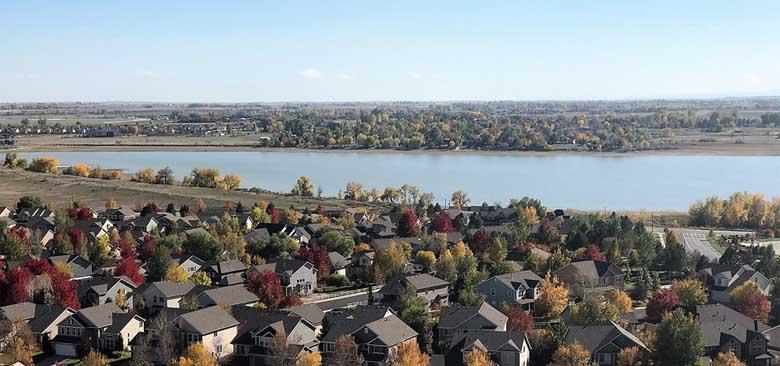 The City of Loveland's Water and Power Department has received approval to buy 9.1 acres of land north of the wastewater treatment plant on Boise Avenue.
The idea behind the approval is that the Water and Power Department wants to purchase the land to prevent residential development and resell it for other purchases. If used for residential housing, the city is worried there may be complaints from odor with proximity to the plant. Originally, the idea was to build a tiny-house community of affordable housing on the land.
You can read more about this story from the Reporter Herald here.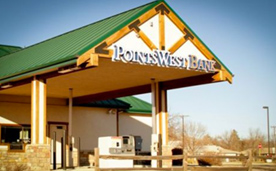 Points West Community Bank has announced that they will be opening up a new branch in Loveland later in 2019. The bank currently has 5 locations in Wellington, Windsor, and Greeley. This will be the first location in Loveland.
The bank's planned new location will be in the Orchards Shopping Center on E. 29th St. In the press release, the Loveland branch manager said they are excited to contribute to the vibrant business community in Loveland.
You can read more about the announcement from the Reporter Herald here.

The City of Greeley has identified the west side of the city for high-potential growth for commercial investments. This is good news for commercial investors with future plans for shopping districts or commercial growth.
The west side of Greeley is attractive for many reasons, most of all the proximity to the I-25 corridor which has seen exponential growth in the last few years. Because of this, the competition for retail space is high in this area. The report places Greeley's vacancy rate below 2 percent with rates projected to drop even further with increases in rent rates. The city will likely pursue growth opportunities in the coming years much more aggressively with growth projected by the U.S. Census at 142 percent through 2023.
In contrast, the east side of Greeley is projected to have flat growth or even lose residents as the town growth moves towards the west. Average household incomes on the west side of town range from $14,600 to $58,200.
The report commissioned by the city cited a report that shows high demand in west Greeley for furniture stores, electronics stores, groceries, gasoline, clothing stores, sporting goods outlets, restaurants, and more. This high demand for retail growth makes this area the perfect investment opportunity for commercial property in Northern Colorado.
LC Real Estate Group can help investors explore opportunities in this area both by developing commercial real estate strategy and brokering real estate deals. Contact us to learn more about commercial opportunities in Northern Colorado!
LC Real Estate Group is proud to announce that Eric Holsapple, founder of the company, will lead a year-long mentorship program at Colorado State University for 12 students! The program will start in September of this year.
You can read more about the announcement here: https://bizwest.com/2019/01/21/holsapple-to-lead-real-estate-mentorship-program/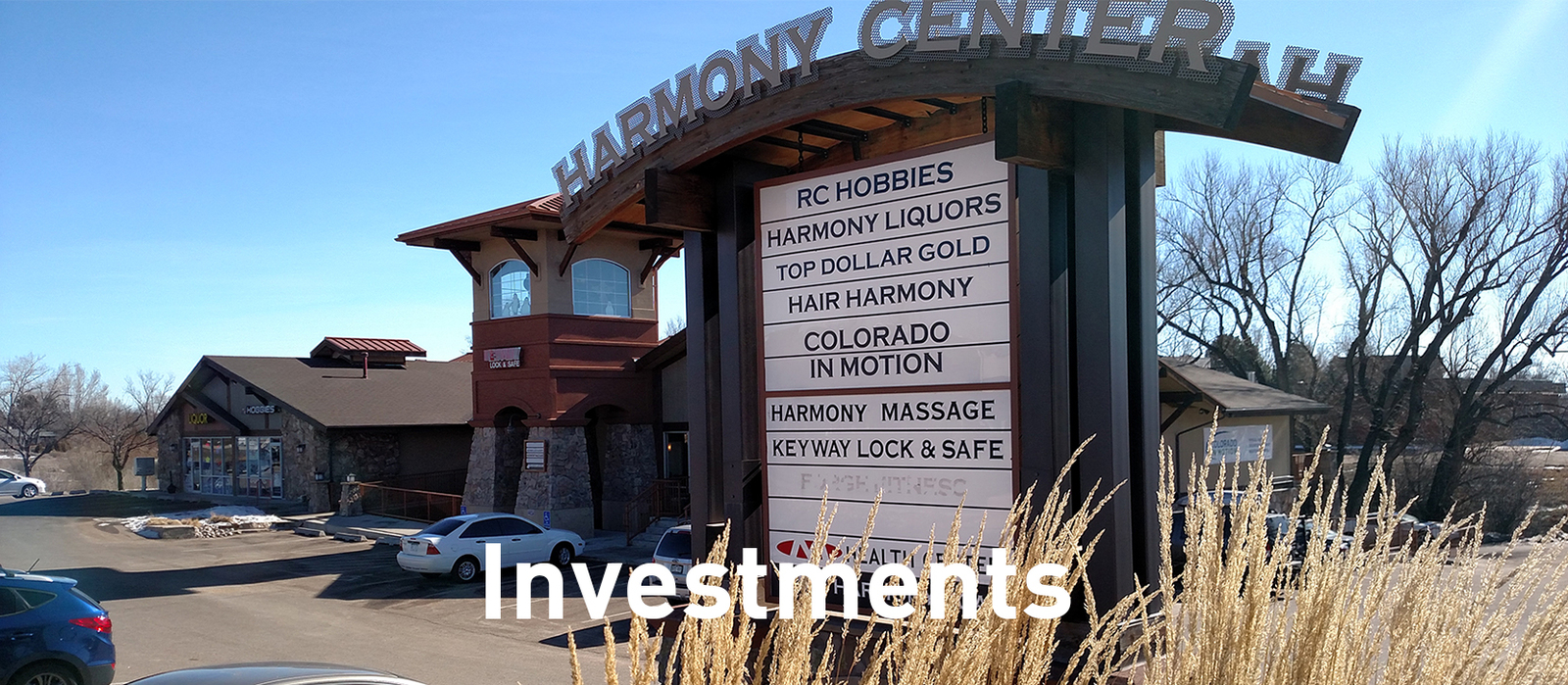 We are proud to be Northern Colorado's number one choice when it comes to a commercial and residential land brokerage. LC Real Estate Group has spent a lot of time and energy on providing the best possible resources for investors to find the perfect real estate property to increase wealth. We have participated in the sale of thousands of acres of residential and commercial land in Northern Colorado.
LC Real Estate Group is launching a brand new database to help searching for opportunities in Northern Colorado. The database will help make distinctions between different specialty investing, including retail spaces, offices, industrial, multifamily residential land, and commercial land. In addition, there will be a full-time manager in charge of maintaining and tracking market activity in Northern Colorado so you won't miss any opportunities.
Colorado is one of the nation's premiere hotbeds for land and property investment. There are more than 20,000 properties in Northern Colorado just between Larimer, Weld, and Boulder counties with additional residential land developments in Adams and Arapahoe counties.
The wealth of information about properties is better than ever. It will be easier than ever to find and locate properties with geo-locations for each and every property. In addition, each property will include property ownership details, contact information for property owners, sale history, debt, zoning information, water district information, and so much more. We simply cannot explain how easy to use and informational the database will be to help investors.
If you would like more information about the new database launch or real estate brokerage services in Northern Colorado, please contact LC Real Estate Group at (970) 667-7000.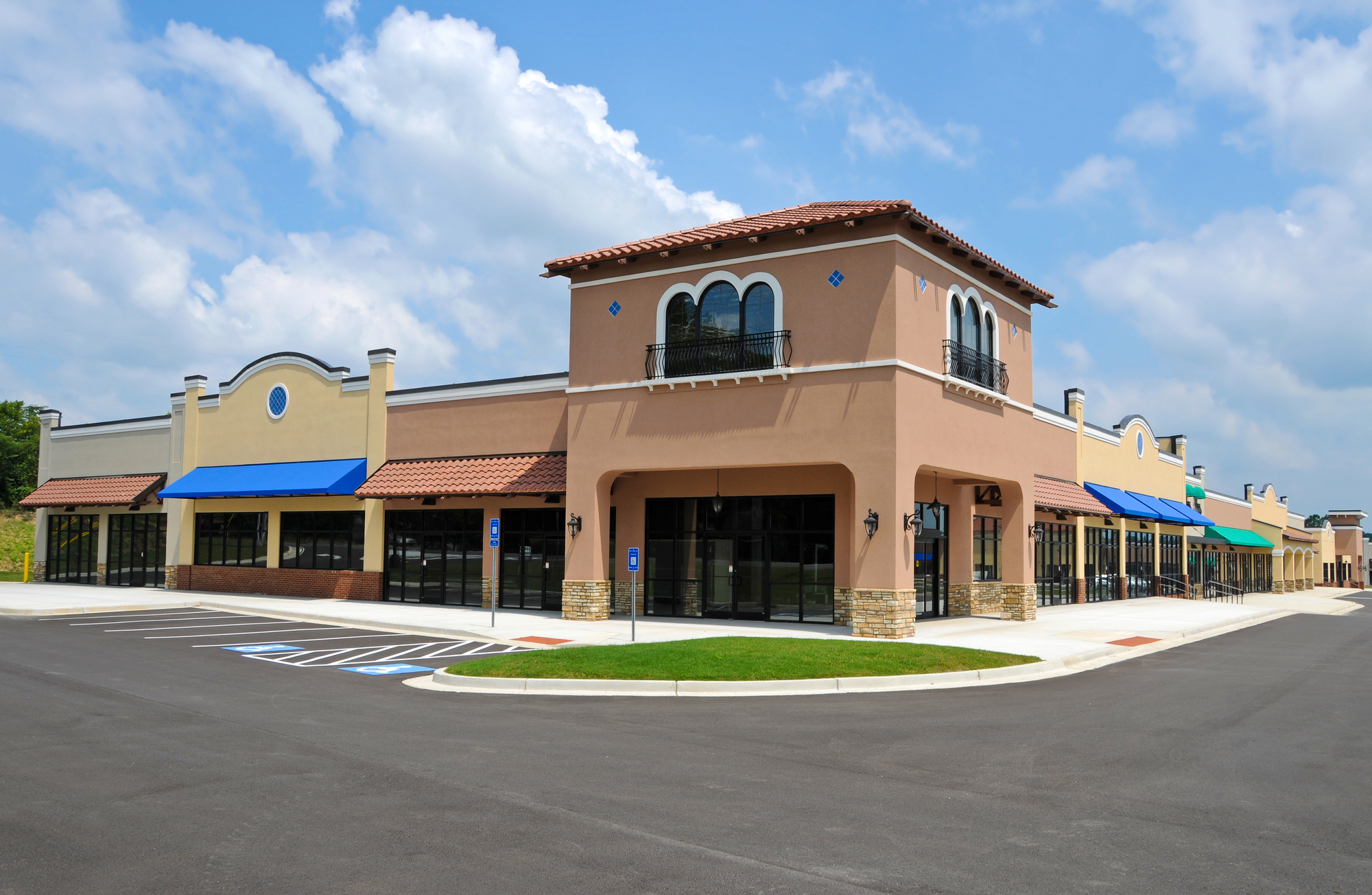 The process of finding the perfect commercial office can be challenging. Once you've figured out a few spaces to look at, here are just a few questions you can ask yourself to help direct your final decision.
What are the nearby local businesses?
The ideal office space has regular amenities that are nearby that employees are able to use. This increases the attractiveness of your space if there are nearby restaurants, grocery stores, shopping centers, breweries and more. It makes it easier for employees to run errands and socialize when not on work time, which is always desirable for employees.
How easy is the commute for in-town and out-of-town?
Sometimes, finding quality recruits depends on the ease of commute to your office space. The easier it is for employees to get to your office, the happier they will be. Ease of access to major Highways or I-25 is important, as well as having multiple ways for people to commute to work. Look for access to nearby bike paths, bus routes, and more.
Is the building energy-efficient?
Not only is this important for the image of the company, but it is also important because monthly costs are directly impacted by how environmentally friendly and efficient the building operates. Business owners and employees tend to be much happier when they work in a space that is well-designed and energy-efficient.
Does the building have the utilities to meet your needs?
One of the absolute necessities for any business these days is internet speeds. Depending on your type of business, you might need lots of bandwidth for running your own servers, video conferencing, and other needs. These days, there's really no excuse for any office space not to have adequate fiber connections for the entire building.
What other businesses or real estate are adjacent?
When you move into a new office you want to make sure that the area will be commercially successful – especially if your business relies upon foot traffic or visibility for success. The more successful the adjacent businesses are, the greater chance your business will be successful too. In addition, more adjacent space means you have the opportunity to grow your business in the future without relocating.
If you have questions or concerns about finding commercial real estate in Northern Colorado, please contact LC Real Estate Group today!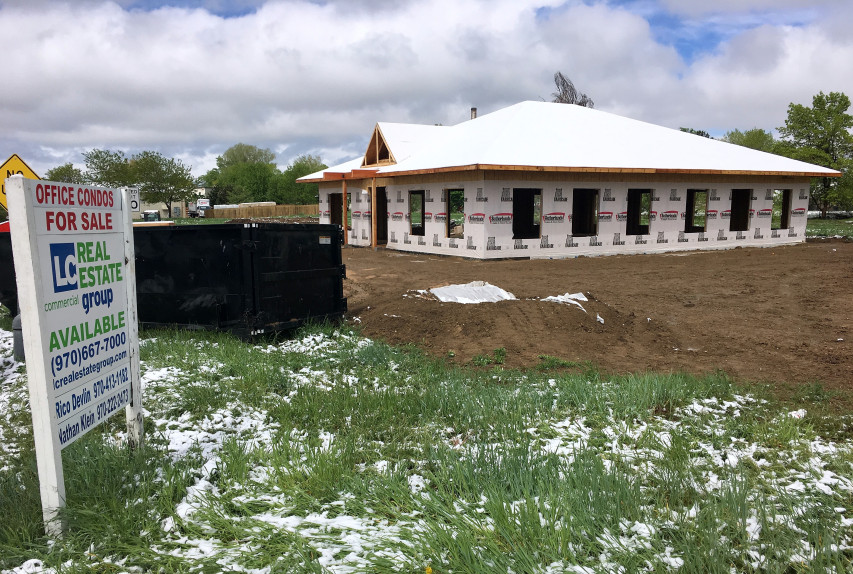 The weather is warming up here in Northern Colorado, and many of us are taking to the great Colorado outdoors for the summer. With the great weather comes a great new office space that is available from LC Real Estate Group!
On the Northwest corner Taurus Court and North Boise Avenue LC Real Estate Group is building a number of business condos that will be available for small business owners. The first building is already under construction, and LC Real Estate Group plans to build five total office condo units. The one-story buildings are available to purchase the entire buildings, or the single condo units sized from 1,500 to 4,000 square feet.
LC Real Estate Group believes that these condos are ideal for small professional or medical offices such as CPAs, real estate offices, dental offices, chiropractors, legal offices, and any other small professional business. The building prices include parking and landscaping costs as well.
Please contact LC Real Estate Group for more information on these amazing office spaces available in Loveland, Colorado!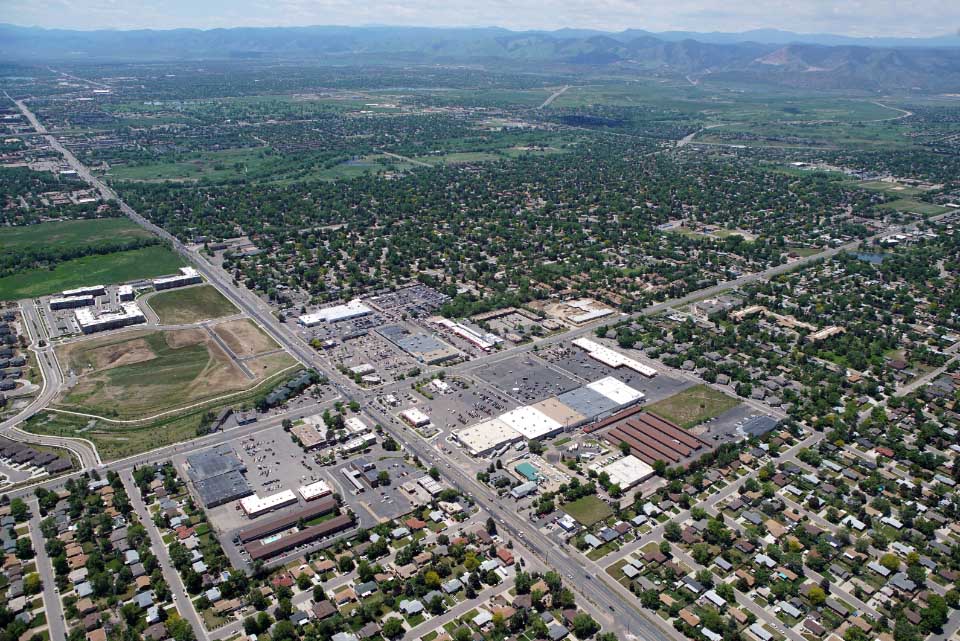 LC Real Estate Group leads all of Northern Colorado in finding and offering quality commercial office and retail space. There are two large commercial spaces currently available side by side on the block of 7665 to 7667 West Jewell Avenue in Lakewood, Colorado. These available offices could be used for a variety of business purposes including professional office (financial services, accounting, legal, real estate, etc.) medical offices, and retail.
For any potential business that is looking for details on the amenities of the shopping center, LC Real Estate Group has gathered the necessary information. The buildings share a shopping center with a Walgreens, DD's Discounts & ARC Thrift. Nearby shopping centers include McDonald's, Arby's, Starbucks, Wendy's, Subway, Wells Fargo Bank, Big Lots, and many local businesses making the shopping area a high-traffic marketplace.
For more information on the offices available and how to acquire the space, please contact LC Real Estate Group today!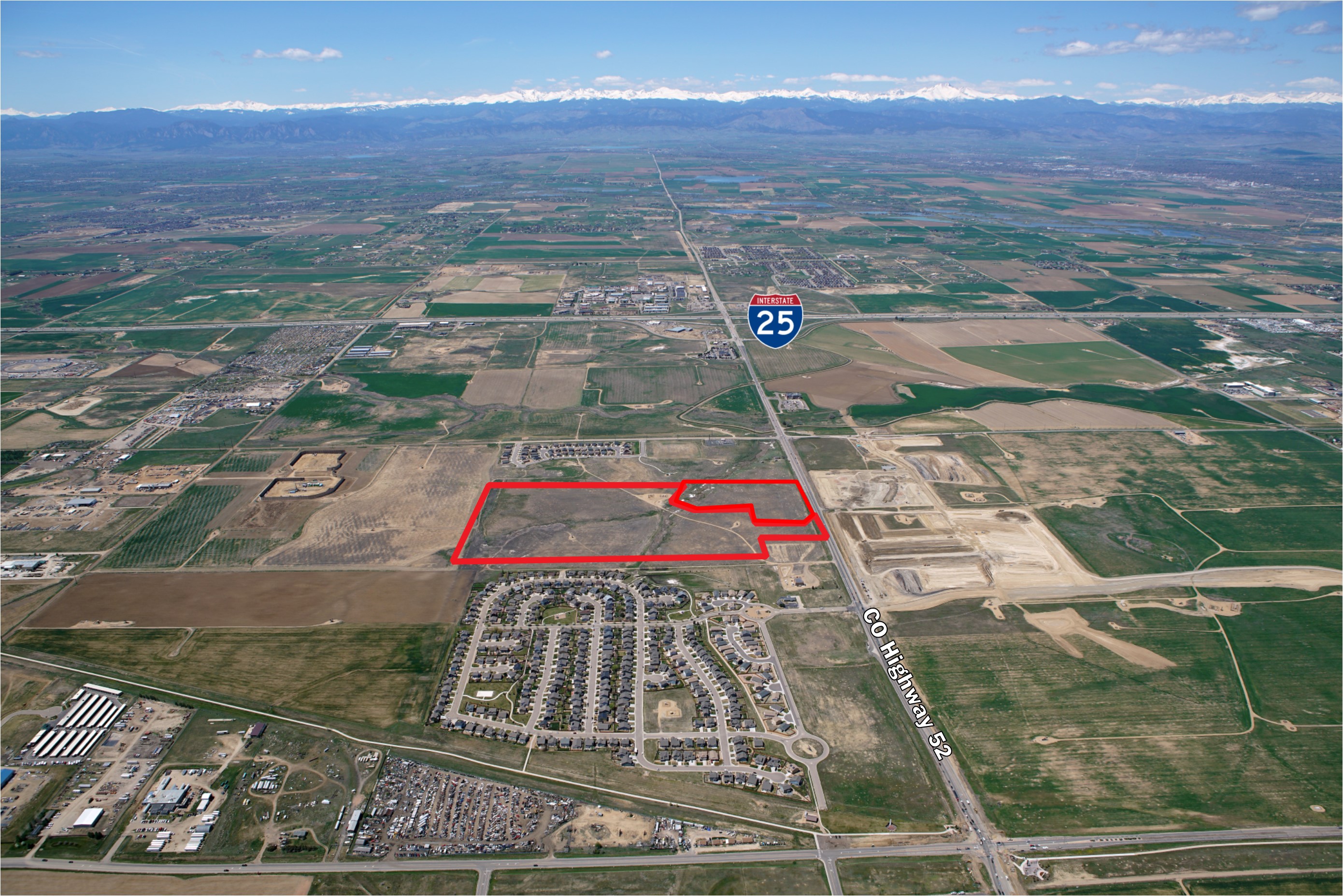 LC Real Estate Group is proud to present the opportunity to purchase land in the Ridge Lands community located in beautiful Dacono, Colorado! The bid deadline is Friday, May 24, 2019.
Dacono is one of the fastest growing towns along the I-25 corridor in Northern Colorado. The community is located conveniently nearby Highway 52 and I-25, meaning that there is exceptional growth potential and extremely high marketability. Dacono covers approximately 8.2 square miles and has recently adopted a new plan to expand the city boundaries to 22 square miles and has grown from just 1,500 to more than 4,000 in the last 8 years.
The Ridge Lands is planned for up to 208 single-family homes, with expected new home prices between $351,000 and $427,00 based on new home sales in nearby communities. The Ridge Lands project encompasses 61.34 acres of open land with many advantages including the following:
Excellent location with convenience located near the I-25 corridor and Highway 52. Ideal and convenient for residents who work anywhere from Denver to Fort Collins.
Large, open, sweeping views of the Rocky Mountains and the Colorado foothills.
Exceptional opportunity to offer homes priced at or under the Erie-Frederick Submarket – which is one of the fastest growing submarkets in Colorado.
Confident sales potential with nearly 200 homes have been sold within 3 miles in the last 12 months.
Inactive Ridge Land Metropolitan District can be used to reimburse much of the cost per residential lot.
In addition to all of the advantages that an investor has with the Ridge Lands project, the planned community offers many amenities and quiet, quality Colorado living. The nearby schools include Thunder Valley public school and Frederick High School both within 10 minutes. For community living and recreation, The Carbon Valley Rec Center is just 2 miles away, as well as community baseball fields, Clem DuFour Park, Centennial Field, Bella Rosa Golf Course and Saddleback Golf Course all nearby.
The community has a shopping center just under three miles away with Safeway grocery store and a King Soopers shopping center just five miles away. There is plenty of shopping and convenience nearby as well with the Orchard Town Center and Denver Premium Outlets just 15 minutes away each.
To learn more about the Ridge Lands in Dacono and opportunities to purchase, please contact LC Real Estate Group at contracts@lcrealestategroup.com or give us a call at your convenience!
At LC Real Estate Group, we strive to provide the aspiring business owner or commercial real estate investor with the most up-to-date, modern, and affordable listings throughout Northern Colorado. As such, there are several available real estate spaces located in the Orchards Medical & Professional Building in Loveland, Colorado. Located at 295 East 29th Street, the Orchards Medical & Professional Building would be an ideal space for most professional office uses, financial services, accounting, legal services, title companies, real estate offices, banks or credit unions, medical offices, dental offices, and much more.
To get a general feel for the parameters of the Orchards Medical & Professional Building, LC Real Estate Group has gathered the most pertinent information that any commercial real estate buyer would need. To start, the total size of the Orchards Medical & Professional Building is 14,850 square feet, although at the time being, LC Real Estate Group has 3,512 square feet available for rent. Regarding cost, space in the Orchards Medical & Professional Building can be attained for $14-$18 per square foot per year. Though the Orchards Medical & Professional Building was originally constructed in 1981, it shows no significant signs of damage to its exterior façade or in its interior infrastructure. The 3,512 available square feet that LC Real Estate Group has available for rental can be broken down into the following 3 spaces:
Ground Level, Suite 70
This is the smallest commercial real estate space available at Orchards Medical & Professional Building, providing the renter with 402 cozy square feet. In addition to the private space of the rental, the commercial real estate investor will have access to a shared conference room and common hallways and restrooms.
1st Floor, Suite 150
The next largest commercial real estate space that LC Real Estate Group has available in the Orchards Medical & Professional Building comes in at 940 total square feet. This particular space has a very open layout with adjacent private offices and a small reception area. In addition to the private offices and small reception area, the renter has access to a kitchenette, break rooms, and conference rooms, with common hallways and restrooms.
1st Floor, Suite 110
The largest commercial real estate space available at the Orchards Medical & Professional Building from LC Real Estate Group provides the renter with 2,170 massive square feet. Like the other 1st floor suite that LC Real Estate Group has available in the Orchards Medical & Professional Building, this space has an open layout with private offices connected and a reception area. The renter has access to a kitchenette, break rooms, and conference rooms, with common hallways and restrooms.
Overall, the Orchards Medical & Professional Building is located near the 2nd busiest intersection in Loveland, it offers commercial real estate renters with a drive-through option if needed (for bank or credit union use), is serviced by an elevator, and can be accessed and used 24 hours a day.
For more information about any of the spaces that LC Real Estate Group has available at the Orchards Medical & Professional Building, please contact one of our agents today, or feel free to visit our website at https://www.loopnet.com/Listing/295-E-29th-St-Loveland-CO/14374622/.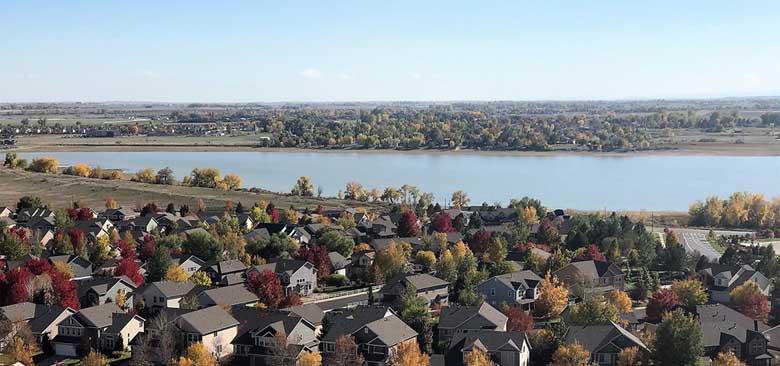 When you have your business idea ready and your investors squared away, one of the more difficult next steps is finding the best commercial property to bring it all to life. This is where we step in. At LC Real Estate Group, we specialize in working with you and your unique business idea to find the best commercial property to ensure your long-term success.
As you may or may not know, Northern Colorado is one of the more competitive and expensive regions in the United States for aspiring entrepreneurs wanting to start or expand their own commercial business. One of the specific Northern Colorado communities that LC Real Estate Group has intimate knowledge on is the town of Loveland. To find the best commercial property listings in Loveland, Colorado, the experts at LC Real Estate Group have put together some helpful advice and tips.
First, you should know that commercial property in Loveland, Colorado is valued differently than residential property. It is valued according to its usable square footage. Also, loans on commercial properties are also different from loans on residential properties as lenders usually want close to 30% down on commercial real estate.
Here are some tips from the experts at LC Real Estate Group when looking for the best commercial properties to invest in:
1.Get familiar with commercial property investment terminology. The following terms will be used a lot in the listings you look at:
Net Operating Income (or NOI). This refers to the net income you can expect to receive during the first year of owning a commercial property. It is computed by subtracting the expenses from the income you receive from the property.
Cap Rate (or Capitalization Rate). This is a common way for commercial real estate investors to evaluate a particular property. It is calculated by dividing the net operating income by the sales price of the property.
Cash on Cash. Essentially, this is a term that refers to the amount of investment that is required to purchase a commercial property.
2. Look for properties that have more than one tenant. This will diversify your risk to make sure you don't lose money on your monthly mortgage payment.
3. Go evaluate the neighborhood that the commercial property is located in for yourself.
4. Go to the tax assessor's office and view the tax assessor's records for the past 5 years on a potential commercial property. Doing so can give you some invaluable information regarding the commercial property's value over time.
5. Ask to see the property seller's cash flow statements for the past 5 years. Doing this will definitely give you an idea of the commercial property's value and potential profitability in the future.
6. Research the surrounding area. How are the other commercial properties around the one you are interested in performing over the past 5 years? This will also help you evaluate whether a potential commercial property is going to bring you profit or loss.
7. And above all else, if you find a property that you think is particularly appealing, get an expert involved. Of course, the people at LC Real Estate Group would be thrilled to assist you in your commercial property hunt, and in helping you find a perfect match for your business, but even if you don't give us a call, it is definitely in your best interest to have a professional evaluate the commercial property you are thinking of investing in.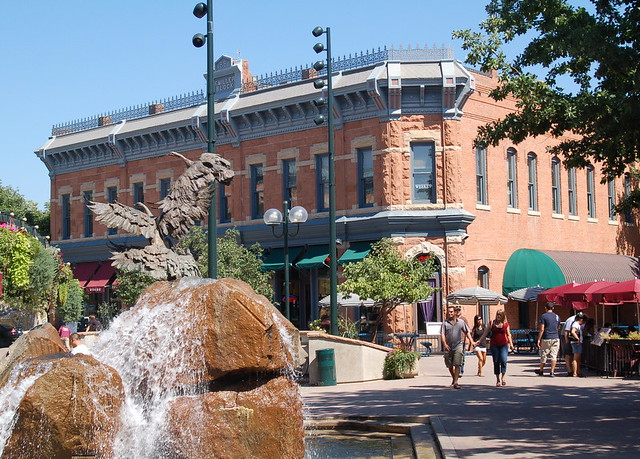 Fort Collins, Colorado is one of the more difficult places in the United States for a new business to find success due to its already dense commercial real estate landscape and vastly diverse business offerings. It is because of this that LC Real Estate Group is proud to announce the new 24 Hour Fitness location at 460 South College Avenue. Although 24 Hour Fitness is not a new brand to those who frequent their treadmills, lifting benches, and variety of exercise classes, it is for this very reason that the new chain opening in Fort Collins stands a chance to survive and even thrive.
24 Hour Fitness was originally founded in 1983 by Mark Mastrov after he bought out a local gym that he was rehabbing at. Since then, the business has exploded under the vision of creating an all-encompassing and welcoming gym experience for people of all ages and knowledge levels. It has been a wild success, to say the least, and the new location in Fort Collins is in a spot that sorely needed an exercise center.
At 460 South College, the latest 24 Hour Fitness center in Fort Collins is located at the south end of the city's historic and charming Old Town district. Because of this excellent location, the new 24 Hour Fitness should benefit from an always busy and buzzing Old Town crowd and long-established resident base in the surrounding neighborhoods. The new 24 Hour Fitness is also located less than a mile north of the Colorado State University campus and should attract scores of young college students who are tired of using the outdated and smaller Colorado State Athletic Center on the west side of campus. The surrounding Old Town district business are always crowded and should provide plenty of business for the new 24 Hour Fitness.
While some may wonder why the 24 Hour Fitness chain of exercise centers has been immensely successful, it is pretty apparent to those who have ever used their facilities. At 24 Hour Fitness, they offer countless amenities to members. Aside from the variety of traditional cardio workout machines (eg. Treadmills, exercise bikes, ellipticals, and stair climbers) and weightlifting stations, 24 Hour Fitness offers members Cycle Classes, Personal Training, Small Group Training, Multi-Functional Olympic Training, TRX Suspension Training, a Turf Zone, Basketball Courts, a Lap Pool, a Sauna, and a Kids' Club. All of these outstanding features will be included at the new Fort Collins 243 Hour Fitness location at 460 South College Avenue.
The other obvious feature that this 24 Hour Fitness at 460 South College Avenue in Fort Collins will bring is its newness. Built in an area of Fort Collins where not much is new, this 24 Hour Fitness exercise center will feature a never before used facility with brand new, state-of-the-art equipment in a sleek, modernly-designed building. This new 24 Hour Fitness location will also feature the best technology and technology access of any gym in Fort Collins.
Because of it's perfect location and tremendous amenities, the new 24 Hour Fitness location on 460 South College Avenue in Fort Collins, Colorado should be able to keep its doors open for a long time amidst an otherwise difficult and heavily-populated business environment.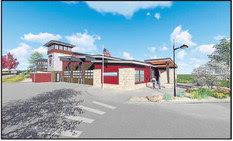 LC Real Estate Group is proud to have assisted the Fire Authority and Chief Miller on the acquisition of the site for a future fire station. Congratulations on the next phase of construction! Nathan Klein can be contacted if you need further information about the deal that he was involved in for the purchase of the site: nathan@lcrealestategroup.com or 970-222-2473
Read more by reading the article as reported by the Loveland Reporter-Herald: http://www.reporterherald.com/news/loveland-local-news/ci_32544799/construction-new-fire-station-west-loveland-will-begin
Northern Colorado has been one of the most desirable places to live across the entire United States for well over the past decade. Because of this, the region, and more specifically, Fort Collins, has drawn a lot of attention from current investors and potential future investors. At LC Real Estate, we are most interested in helping you determine which properties you should be looking at with your investment dollars, and what trends you should be aware of as we move into the 2019 calendar year.
Over the past year, the experts at LC Real Estate witnessed some important trends that may affect the way you invest your money into the Fort Collins real estate market. Because of consistent job growth and regional appreciation, LC Real Estate has noticed that the Fort Collins real estate market has continually increased in average sales prices by about 5% over the course of several years. At LC Real Estate, we don't anticipate this increase in sales prices to Fort Collins homes to change much (if at all) in 2019. So for a Fort Collins home listed at the regional average price (at the closing of 2018) of $388,200, LC Real Estate experts expect the same home to be listed for approximately $410,492 when 2019 comes to a close.
Related to the consistent growth of the Northern Colorado region, here are some important trends to keep an eye on in 2019 with regard to your investment dollars:
The Northern Colorado housing market may experience a mild recession. At LC Real Estate, one of the factors that we monitor in creating models for future real estate ventures is the stock market. Simply put, when the market is trending downwards, real estate value tends to depreciate, and as we saw at the close of 2018, the stock market had some historically downward tendencies. Luckily, the market has started to rebound nicely in the first quarter of 2019. Regarding your investment opportunities, this is great news. LC Real Estate has seen the Fort Collins housing market temporarily plateau late in 2018 and early into 2019. This presents a window of investment opportunity for Fort Collins real estate that doesn't occur very often. As the stock market continues to rebound and return to its regular growth curve, Fort Collins real estate will then continue to appreciate in value moving into the future.
Overall home prices in the Northern Colorado region will continue to get more and more expensive. This trend has been music to the ears of many real estate investors for quite some time in the Fort Collins area. Because home prices continue to rise at a rate which surpasses that of wage compensation for the area, it has become much more difficult for non-investors to purchase a home in Fort Collins. This has become an investor's dream because it is the perfect market to attain highly-desired rental properties, allowing investor's to safely increase their overall cash flow and monthly net gain. At LC Real Estate, we can help you navigate a highly competitive investor's market to find the best properties for future gain on your dollar.
So as we head into 2019, the experts at LC Real Estate believe it remains an incredibly opportunistic and beneficial time for real estate investors to purchase a home in Fort Collins, Colorado. To learn more about what to look out for in 2019 with your investment dollars in the Fort Collins area, please give LC Real Estate a call and let us help you.