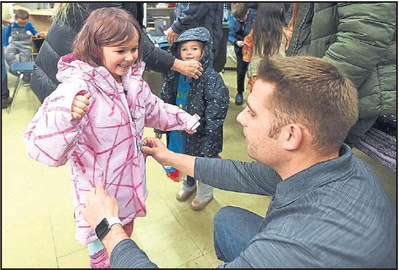 LC Real Estate Group was overjoyed with the 3rd Annual Coats and Boots program this year!
Every year, LC Real Estate Group members raise money and awareness for a program that provides warm winter coats and boots to Loveland Elementary School students across the city. The program is to help out families that may not be able to afford warm clothing for their children, The ultimate goal is to help out those in need and improve the community in which we live – meeting LC Real Estate Group's mission to mindfully create community.
LC Real Estate Group has already provided more than 250 coats and pairs of boots to schools in need. The program partners with JAX Mercantile and Scheel's for merchandise. Schools that are part of the program are chosen because they have a larger portion of low-income families, and teachers at the schools work to coordinate with parents to identify children with the greatest need.
The program has grown in the last couple years and LC Real Estate Group hopes to create a long-lasting impact in the community of Loveland for many years to come!
How can you help?
LC Real Estate Group always tries to improve funds and awareness for the Coats and Boots Program within the Thompson School District. Any help from individuals or Loveland Businesses is greatly appreciated!
You can send donations to Northern Colorado United for Youth C/O LC Real Estate Group. The group invites any businesses that are interested in participating in the program to contact Rico Devlin at rico@lcrealestategroup.com or 970-413-1182 or Nathan Klein at nathan@lcrealestategroup.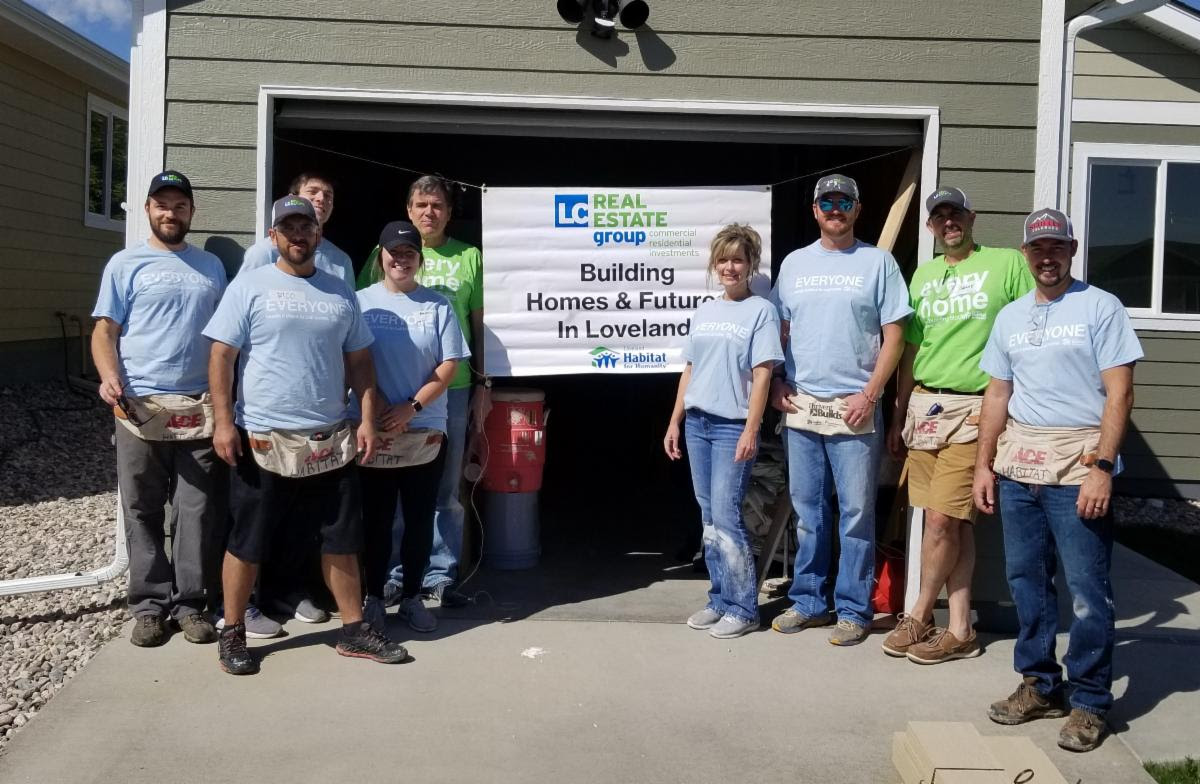 LC Real Estate Group is proud to support Habitat for Humainty in Loveland. Habitat for Humanity is committed to building affordable homes in Loveland and across Northern Colorado. Habitat for Humanity shares the LC Real Estate Group's goal of Mindfully Creating Community, about making Northern Colorado a better place to work, live, and play.
Thanks to Habitat for Humanity, Jamie and Brandon were able to have an affordable house to raise their daughter and have hope for the future! Contact Habitat for Humanity to learn more about their mission and how you can help!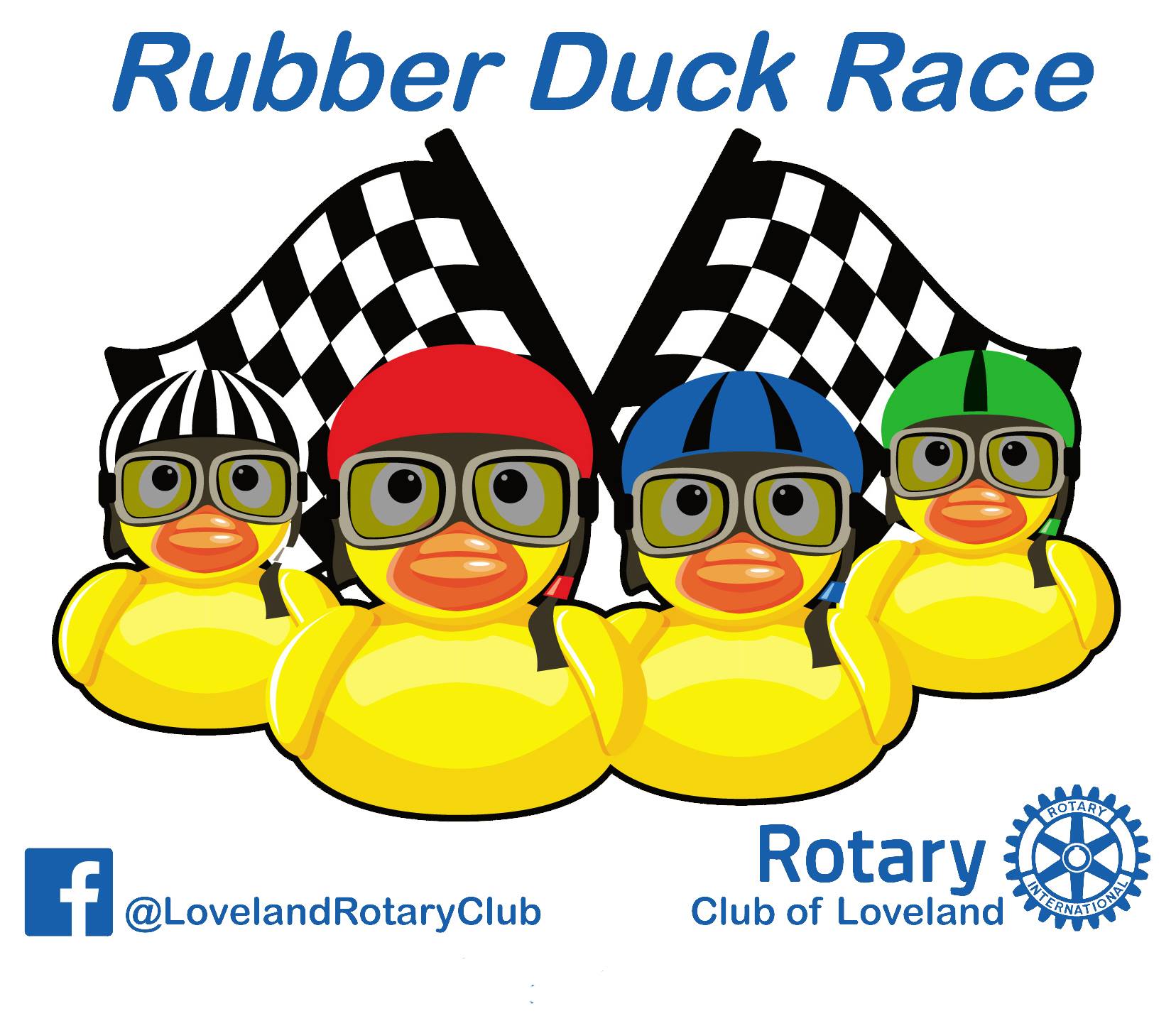 One of the most exciting and fun events in Loveland all year is the Annual Rubber Duck Race, hosted by the Rotary Club of Loveland! The race takes place on Saturday, August 24th in Loveland, Colorado.
The Rubber Duck Race helps promote literacy in the Thompson School District, with all proceed going towards providing scholarships for select high school students, Chromebooks, and iPads. Local businesses and individuals can purchase tickets to receive entries into the race. Entrants are encouraged to decorate or dress up their ducks as they wish, and a winning duck could receive $1,000 or up to 40 other great prizes as the ducks race down the Thompson River to the finish line. Contact the Rotary Club of Loveland for more information.
If you'd like to donate directly to the Loveland Rotary Club Foundation, and not participate in the race, please visit this link.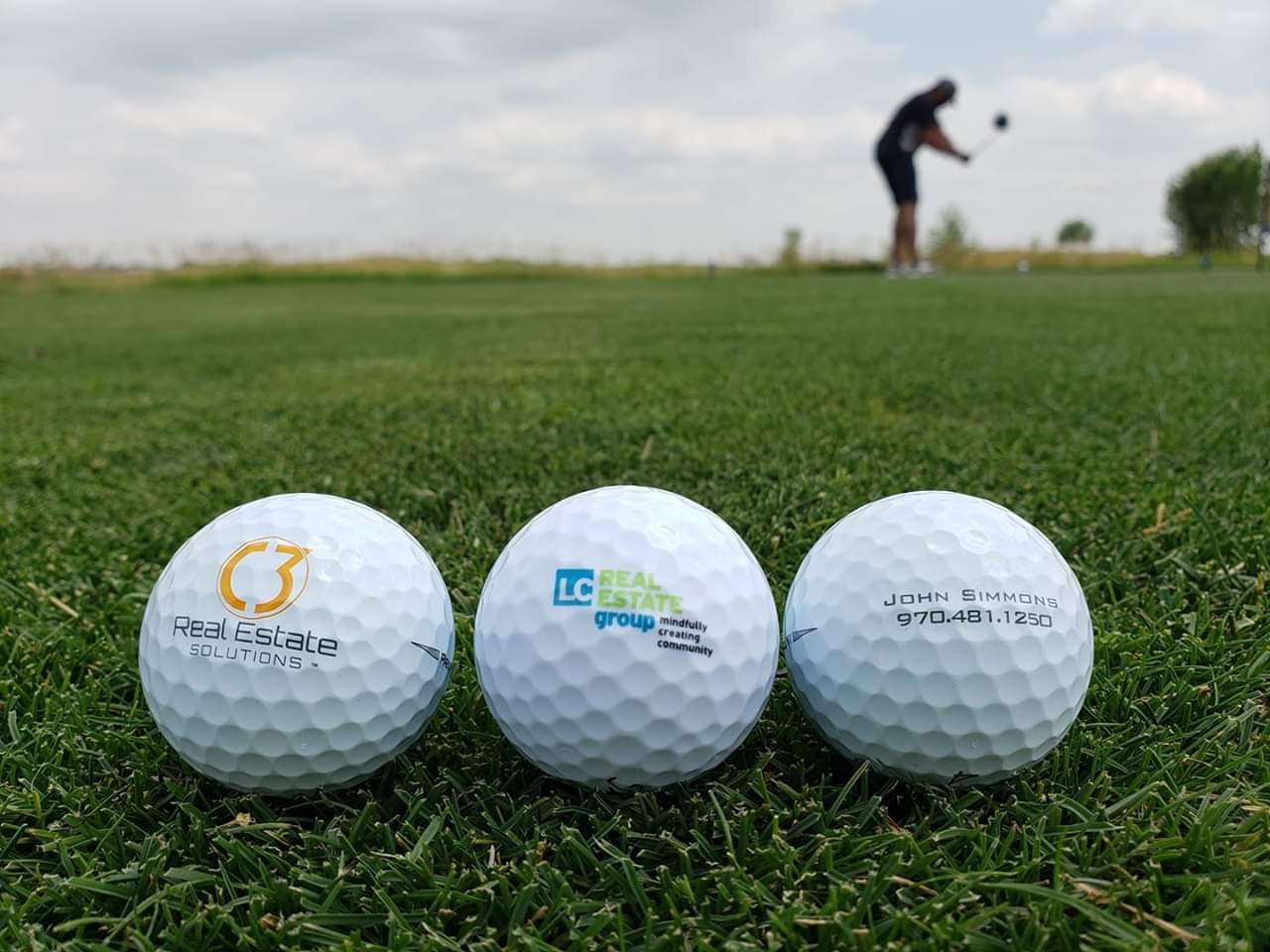 Here at LC Real Estate Group, we are proud to support other local businesses and organizations in order to create a stronger community across Northern Colorado!
LC Real Estate Group was proud to participate in the CSU Real Estate Golf Tournament put on by the Everitt Real Estate Center at Harmony Golf Club on Monday, July 22. The golf tournament is in support of Colorado State University Real Estate students, to help students network with industry professionals in Northern Colorado and other real estate professionals. The tournament was originally started by LC Real Estate Group as Ram Real Estate Partners before it was turned over to Everitt Real Estate Center. The tournament has raised more than $30k since it started in 2017, and is all about Mindfully Creating Community in Northern Colorado!
LC Real Estate Group sponsored a team foursome, a hole sponsorship, and was one of the tournament's Student Package Sponsors. The foursome included Jerico Devlin, Wayne Lewis, Christopher Johnston and Imran Bhimani.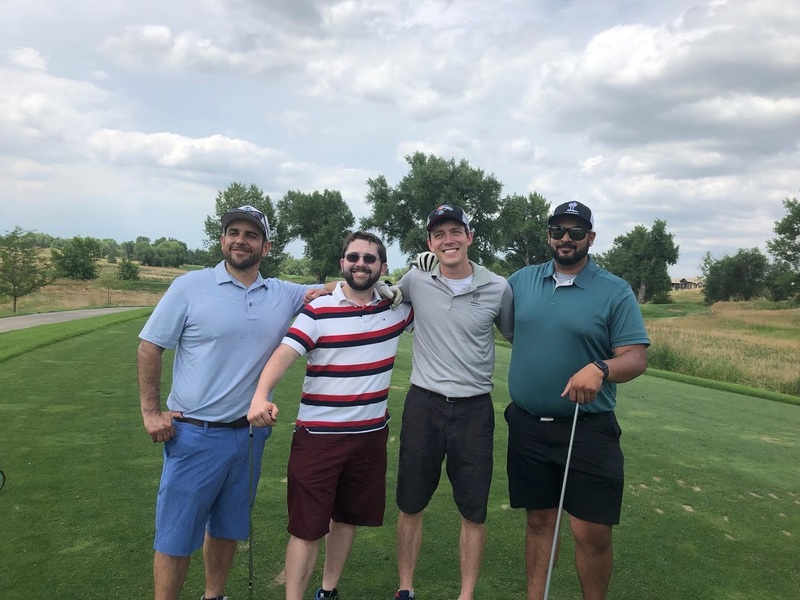 We are proud to support CSU with other industry supporters such as C3 Real Estate Solutions, DPC Companies, and other Northern Colorado companies!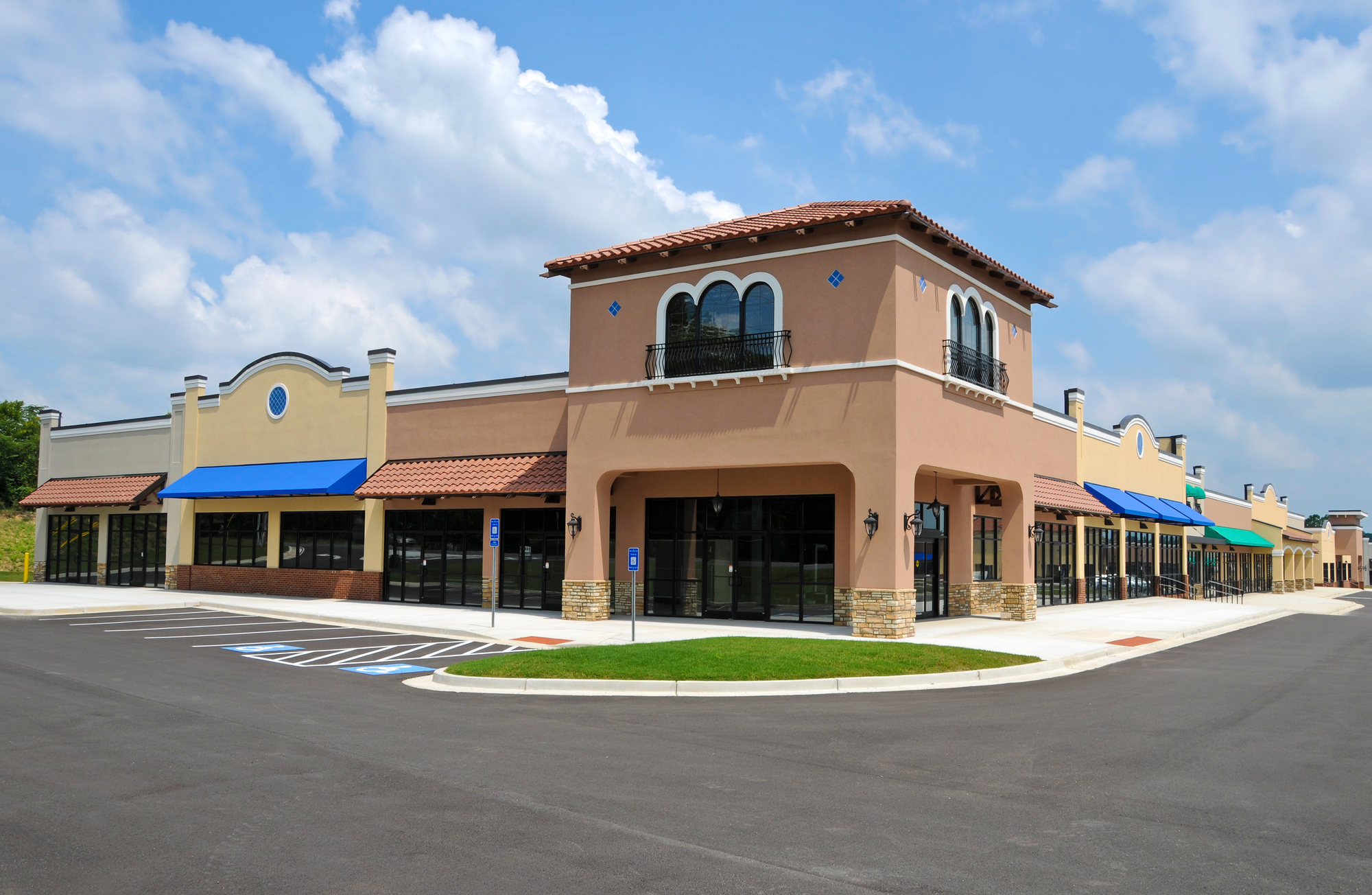 As a real estate investor, you should always be considering the return on investment (ROI) on any investment property. This is usually pretty standard when performing an investment analysis on a real estate investment. However measuring ROI has gotten more sophisticated using Cap Rate and Cash on Cash Return.
Understanding the difference between Cap Rate and Cash on Cash Return, and how they are used for investment analysis can help you be better informed about investment decisions.
Cap Rate
Capitalization Rate is used to measure the overall profitability of a commercial investment property – and can be used to identify if an investment is risky or not. It measures the net income of a commercial property against the market value of the property. Higher cap rates indicate much higher risk but also higher profitability. In turn, a lower cap rate indicates lower risk, but also low potential profitability. The cap rate represents the natural rate of return on a property.
The formula for Cap Rate is fairly simple:
Capitalization Rate = Net Operating Income / Current Market Value of the Property
Net operating income is the expected annual income of the property minus any operating expenses of the building. Annual income will primarily come from rental income from tenants, and operating expenses include the upkeep of the building as well as property taxes. In some cases, you might use the Purchase Price of a property instead of the Current Market Value. However, this isn't as popular as you might get unrealistic values for properties that were purchased some time ago.
Cap Rate is most useful for commercial property investors to compare different investments against each other measuring risk and return. Some investors might only consider properties that fall within a certain range in order to decide what good investments might be for their portfolio.
In addition, you can use Cap Rate to measure how a property is doing over time and whether or not the investment is improving or declining over time. An investor can measure cap rate year-over-year and decide whether to keep a commercial investment in their portfolio or not. If deciding to sell the property, cap rate can help determine value by comparing against other similar properties.
Cash on Cash (CoC) Return
Similar to Cap Rate, Cash on Cash Return can be used to evaluate whether or not an investment is improving. It measures the cash income earned against the cash invested in a property. A more simple way of thinking about this is it measures the annual income earned by a property in relation to the mortgage paid.
Cash on Cash Return is widely recognized as a good measure to use for ROI calculations on a commercial investment property. This is because it is both effective an easy to understand, and is useful for measuring real estate performance.
The formula for Cash on Cash Return is:
CoC Return = Annual Net Operating Income / Total Cash Investment
CoC Return is useful when debt is included in a real estate transaction (which is often the case for commercial real estate properties). In this case, the Cash on Cash Return will be different than the standard ROI calculation. It can be useful as a forecasting tool for setting targets of earnings and expenses for a property.
Understanding ROI Calculations
LC Real Estate Group is the leader in commercial real estate investment in Northern Colorado. Our team can help with investment strategy, investment analysis, and measuring CoC Return and Cap Rate. Contact us today to get in touch with our investment team at 970-667-7000 or wayne@lcrealestategroup.com.
Copper Ridge is the second new home development currently underway in northwest Loveland. Copper Ridge is located west of US Highway 287/North Garfield Avenue and north of West 57th Street behind Super Walmart. Copper Ridge is accessed through the Wintergreen subdivision, which was completed by Saint Aubyn and DR Horton completed in 2017 and 2018 respectively. The land features foothills views to the west and abuts the Burlington Northern Railroad and has an easement for the Louden ditch that runs through the property.
Copper Ridge was purchase by Journey Homes, which plans to provide affordable new single-family homes below $400,000 in the Loveland market. The fifty-five acre property consists of 152 single-family lots and sold June 1st of 2018 for $1,800,000. This equates to a purchase price of $32,555 per acre and $11,842 per lot. The property sold without raw water dedicated and was located within the City of Loveland water district.
This information was provided by Wayne Lewis, Partner & Broker Associate with the Land Group at LC Real Estate. Wayne has more than 10 years of experience in land and investment real estate and can be reached at 303.588.8808 or by email. Any information provided herein should be not be relied upon and should be independently verified.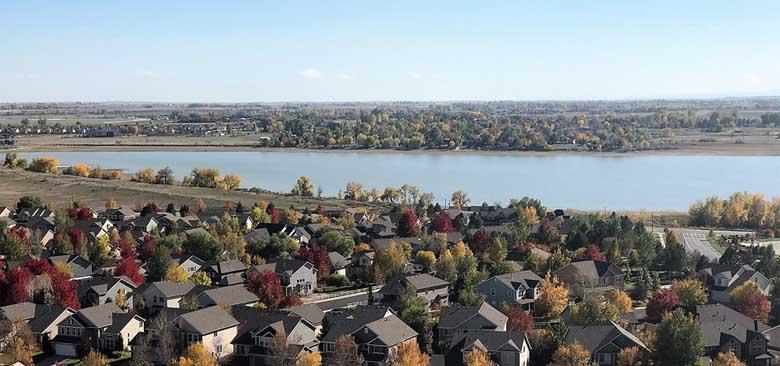 The City of Loveland's Water and Power Department has received approval to buy 9.1 acres of land north of the wastewater treatment plant on Boise Avenue.
The idea behind the approval is that the Water and Power Department wants to purchase the land to prevent residential development and resell it for other purchases. If used for residential housing, the city is worried there may be complaints from odor with proximity to the plant. Originally, the idea was to build a tiny-house community of affordable housing on the land.
You can read more about this story from the Reporter Herald here.

The City of Greeley has identified the west side of the city for high-potential growth for commercial investments. This is good news for commercial investors with future plans for shopping districts or commercial growth.
The west side of Greeley is attractive for many reasons, most of all the proximity to the I-25 corridor which has seen exponential growth in the last few years. Because of this, the competition for retail space is high in this area. The report places Greeley's vacancy rate below 2 percent with rates projected to drop even further with increases in rent rates. The city will likely pursue growth opportunities in the coming years much more aggressively with growth projected by the U.S. Census at 142 percent through 2023.
In contrast, the east side of Greeley is projected to have flat growth or even lose residents as the town growth moves towards the west. Average household incomes on the west side of town range from $14,600 to $58,200.
The report commissioned by the city cited a report that shows high demand in west Greeley for furniture stores, electronics stores, groceries, gasoline, clothing stores, sporting goods outlets, restaurants, and more. This high demand for retail growth makes this area the perfect investment opportunity for commercial property in Northern Colorado.
LC Real Estate Group can help investors explore opportunities in this area both by developing commercial real estate strategy and brokering real estate deals. Contact us to learn more about commercial opportunities in Northern Colorado!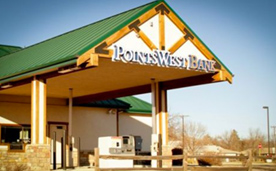 Points West Community Bank has announced that they will be opening up a new branch in Loveland later in 2019. The bank currently has 5 locations in Wellington, Windsor, and Greeley. This will be the first location in Loveland.
The bank's planned new location will be in the Orchards Shopping Center on E. 29th St. In the press release, the Loveland branch manager said they are excited to contribute to the vibrant business community in Loveland.
You can read more about the announcement from the Reporter Herald here.
LC Real Estate Group is proud to announce that Eric Holsapple, founder of the company, will lead a year-long mentorship program at Colorado State University for 12 students! The program will start in September of this year.
You can read more about the announcement here: https://bizwest.com/2019/01/21/holsapple-to-lead-real-estate-mentorship-program/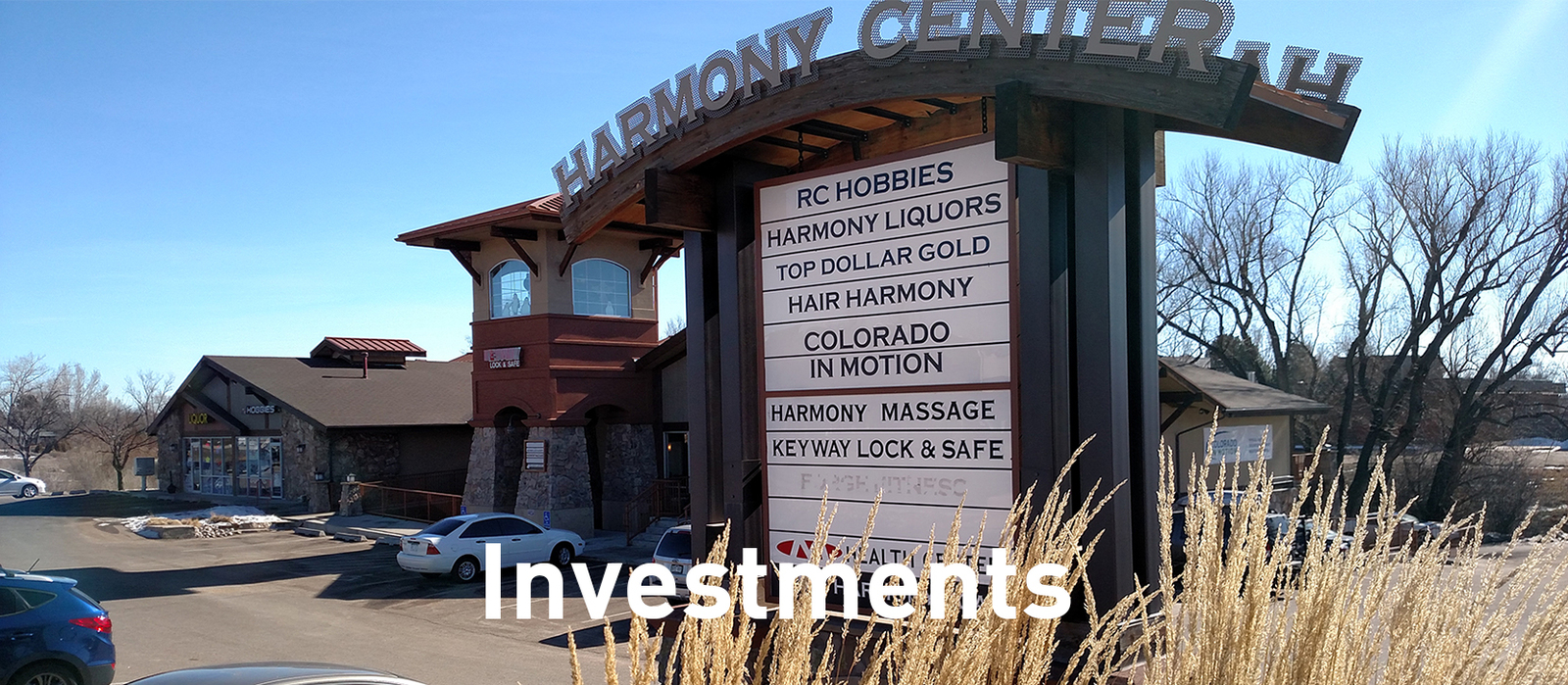 We are proud to be Northern Colorado's number one choice when it comes to a commercial and residential land brokerage. LC Real Estate Group has spent a lot of time and energy on providing the best possible resources for investors to find the perfect real estate property to increase wealth. We have participated in the sale of thousands of acres of residential and commercial land in Northern Colorado.
LC Real Estate Group is launching a brand new database to help searching for opportunities in Northern Colorado. The database will help make distinctions between different specialty investing, including retail spaces, offices, industrial, multifamily residential land, and commercial land. In addition, there will be a full-time manager in charge of maintaining and tracking market activity in Northern Colorado so you won't miss any opportunities.
Colorado is one of the nation's premiere hotbeds for land and property investment. There are more than 20,000 properties in Northern Colorado just between Larimer, Weld, and Boulder counties with additional residential land developments in Adams and Arapahoe counties.
The wealth of information about properties is better than ever. It will be easier than ever to find and locate properties with geo-locations for each and every property. In addition, each property will include property ownership details, contact information for property owners, sale history, debt, zoning information, water district information, and so much more. We simply cannot explain how easy to use and informational the database will be to help investors.
If you would like more information about the new database launch or real estate brokerage services in Northern Colorado, please contact LC Real Estate Group at (970) 667-7000.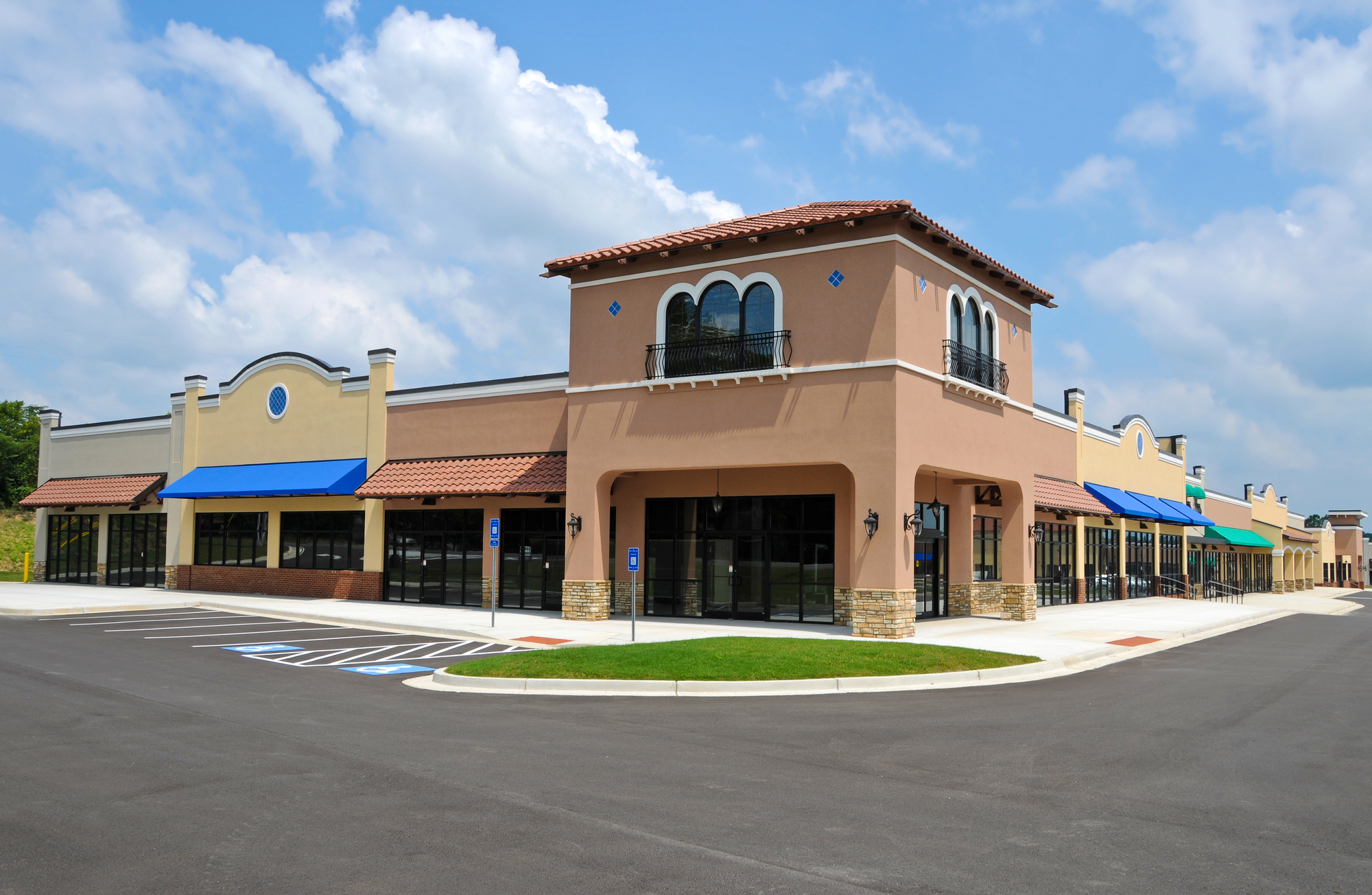 The process of finding the perfect commercial office can be challenging. Once you've figured out a few spaces to look at, here are just a few questions you can ask yourself to help direct your final decision.
What are the nearby local businesses?
The ideal office space has regular amenities that are nearby that employees are able to use. This increases the attractiveness of your space if there are nearby restaurants, grocery stores, shopping centers, breweries and more. It makes it easier for employees to run errands and socialize when not on work time, which is always desirable for employees.
How easy is the commute for in-town and out-of-town?
Sometimes, finding quality recruits depends on the ease of commute to your office space. The easier it is for employees to get to your office, the happier they will be. Ease of access to major Highways or I-25 is important, as well as having multiple ways for people to commute to work. Look for access to nearby bike paths, bus routes, and more.
Is the building energy-efficient?
Not only is this important for the image of the company, but it is also important because monthly costs are directly impacted by how environmentally friendly and efficient the building operates. Business owners and employees tend to be much happier when they work in a space that is well-designed and energy-efficient.
Does the building have the utilities to meet your needs?
One of the absolute necessities for any business these days is internet speeds. Depending on your type of business, you might need lots of bandwidth for running your own servers, video conferencing, and other needs. These days, there's really no excuse for any office space not to have adequate fiber connections for the entire building.
What other businesses or real estate are adjacent?
When you move into a new office you want to make sure that the area will be commercially successful – especially if your business relies upon foot traffic or visibility for success. The more successful the adjacent businesses are, the greater chance your business will be successful too. In addition, more adjacent space means you have the opportunity to grow your business in the future without relocating.
If you have questions or concerns about finding commercial real estate in Northern Colorado, please contact LC Real Estate Group today!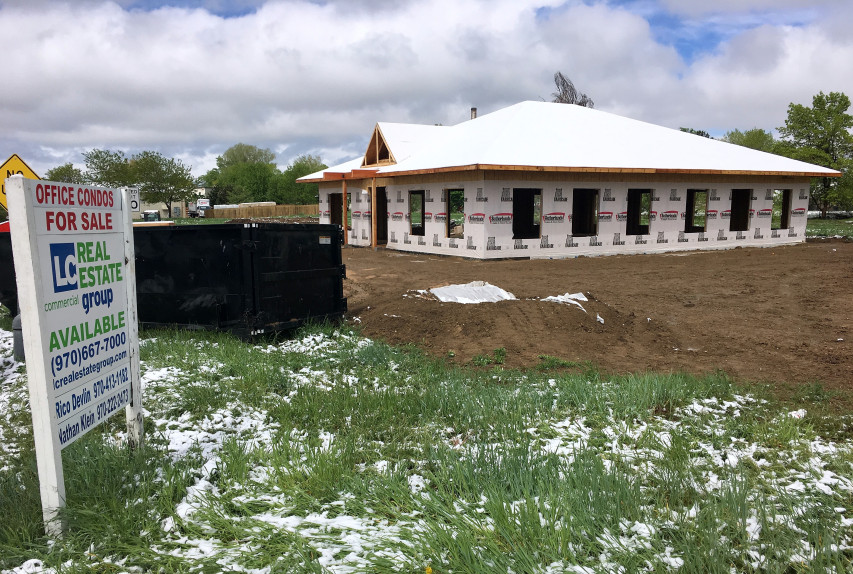 The weather is warming up here in Northern Colorado, and many of us are taking to the great Colorado outdoors for the summer. With the great weather comes a great new office space that is available from LC Real Estate Group!
On the Northwest corner Taurus Court and North Boise Avenue LC Real Estate Group is building a number of business condos that will be available for small business owners. The first building is already under construction, and LC Real Estate Group plans to build five total office condo units. The one-story buildings are available to purchase the entire buildings, or the single condo units sized from 1,500 to 4,000 square feet.
LC Real Estate Group believes that these condos are ideal for small professional or medical offices such as CPAs, real estate offices, dental offices, chiropractors, legal offices, and any other small professional business. The building prices include parking and landscaping costs as well.
Please contact LC Real Estate Group for more information on these amazing office spaces available in Loveland, Colorado!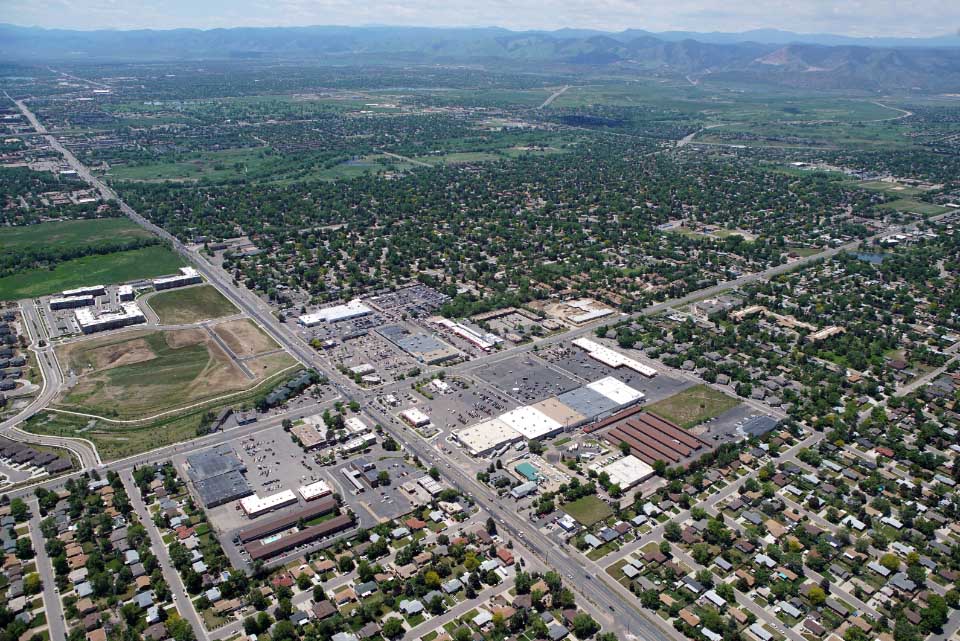 LC Real Estate Group leads all of Northern Colorado in finding and offering quality commercial office and retail space. There are two large commercial spaces currently available side by side on the block of 7665 to 7667 West Jewell Avenue in Lakewood, Colorado. These available offices could be used for a variety of business purposes including professional office (financial services, accounting, legal, real estate, etc.) medical offices, and retail.
For any potential business that is looking for details on the amenities of the shopping center, LC Real Estate Group has gathered the necessary information. The buildings share a shopping center with a Walgreens, DD's Discounts & ARC Thrift. Nearby shopping centers include McDonald's, Arby's, Starbucks, Wendy's, Subway, Wells Fargo Bank, Big Lots, and many local businesses making the shopping area a high-traffic marketplace.
For more information on the offices available and how to acquire the space, please contact LC Real Estate Group today!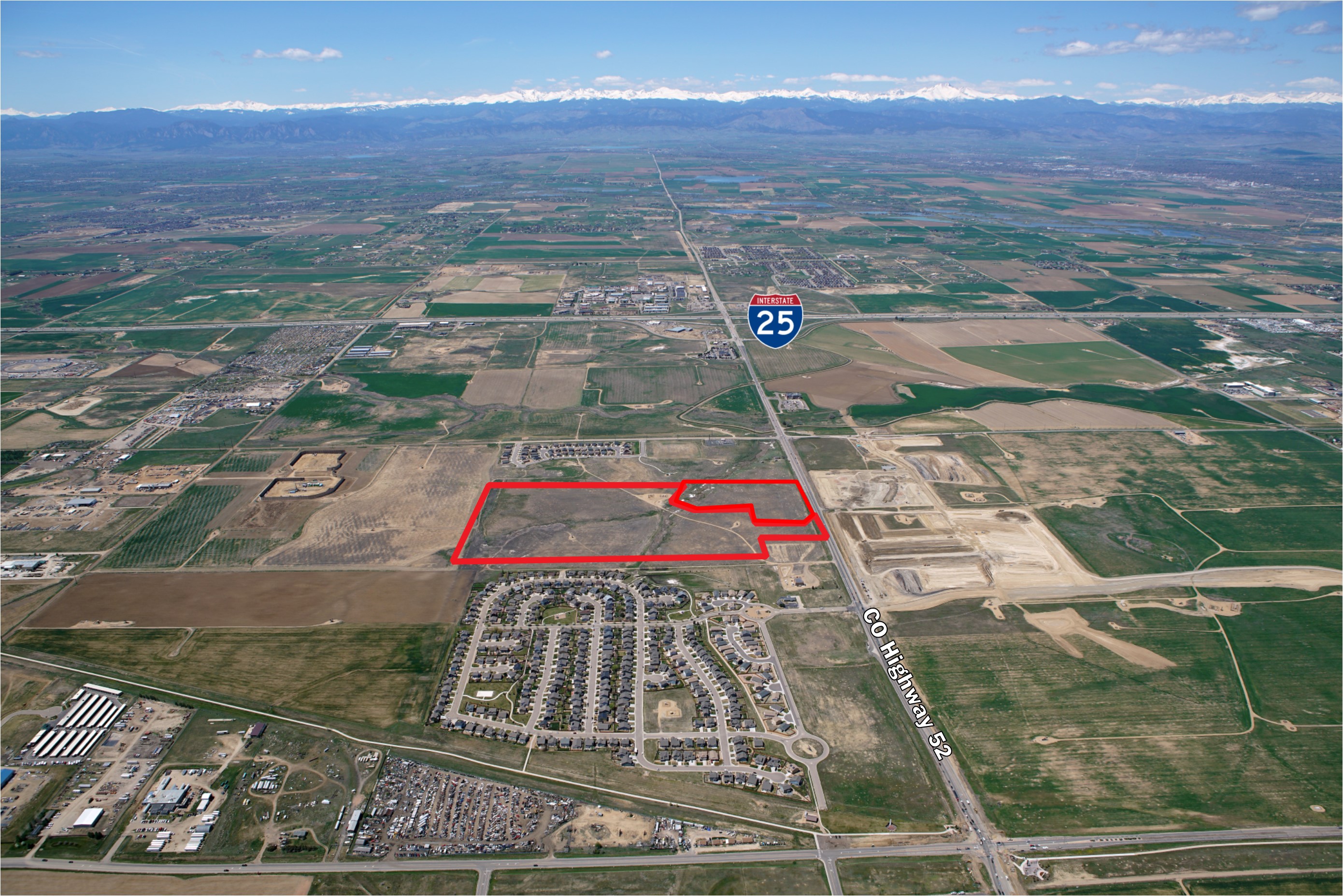 LC Real Estate Group is proud to present the opportunity to purchase land in the Ridge Lands community located in beautiful Dacono, Colorado! The bid deadline is Friday, May 24, 2019.
Dacono is one of the fastest growing towns along the I-25 corridor in Northern Colorado. The community is located conveniently nearby Highway 52 and I-25, meaning that there is exceptional growth potential and extremely high marketability. Dacono covers approximately 8.2 square miles and has recently adopted a new plan to expand the city boundaries to 22 square miles and has grown from just 1,500 to more than 4,000 in the last 8 years.
The Ridge Lands is planned for up to 208 single-family homes, with expected new home prices between $351,000 and $427,00 based on new home sales in nearby communities. The Ridge Lands project encompasses 61.34 acres of open land with many advantages including the following:
Excellent location with convenience located near the I-25 corridor and Highway 52. Ideal and convenient for residents who work anywhere from Denver to Fort Collins.
Large, open, sweeping views of the Rocky Mountains and the Colorado foothills.
Exceptional opportunity to offer homes priced at or under the Erie-Frederick Submarket – which is one of the fastest growing submarkets in Colorado.
Confident sales potential with nearly 200 homes have been sold within 3 miles in the last 12 months.
Inactive Ridge Land Metropolitan District can be used to reimburse much of the cost per residential lot.
In addition to all of the advantages that an investor has with the Ridge Lands project, the planned community offers many amenities and quiet, quality Colorado living. The nearby schools include Thunder Valley public school and Frederick High School both within 10 minutes. For community living and recreation, The Carbon Valley Rec Center is just 2 miles away, as well as community baseball fields, Clem DuFour Park, Centennial Field, Bella Rosa Golf Course and Saddleback Golf Course all nearby.
The community has a shopping center just under three miles away with Safeway grocery store and a King Soopers shopping center just five miles away. There is plenty of shopping and convenience nearby as well with the Orchard Town Center and Denver Premium Outlets just 15 minutes away each.
To learn more about the Ridge Lands in Dacono and opportunities to purchase, please contact LC Real Estate Group at contracts@lcrealestategroup.com or give us a call at your convenience!